Tinubu returns to Nigeria today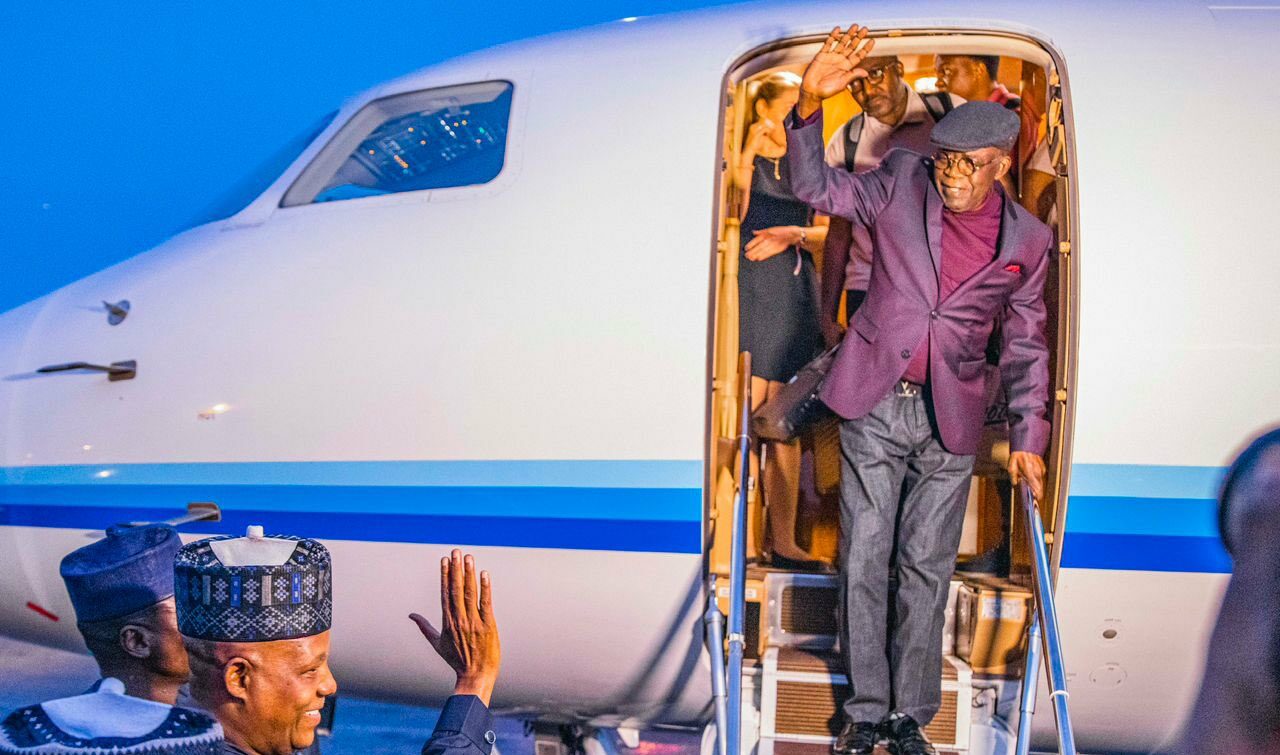 Nigeria's president-elect, Bola Tinubu, could fly back to the country today.
Tinubu had on March 21 travelled out of the country to spend some time in Paris and London.
This is even as the National Working Committee (NWC) of the ruling All Progressives Congress prepares to meet with the former governor of Lagos to take a position to avert a repeat of the 2015 situation that produced Senator Bukola Saraki and Yakubu Dogara as Senate President and House of Representatives Speaker, respectively.
According to a statement by Tunde Rahman for the Office of the President-elect, the trip was to enable Tinubu to rest and plan his transition programme ahead of his inauguration on May 29.
The Secretary of the APC Presidential Campaign Council and a member of the House of Representatives, James Faleke, in a tweet on Sunday, noted that Tinubu alongside his wife, Senator Remi Tinubu, would land "by 2pm at the presidential wing of the International Airport."
"My dear brothers and sisters of this unique family, I wish to inform and request of us all that anyone in Abuja and Nasarawa is invited to join in receiving our people's President-elect and First Lady tomorrow by 2pm at the Presidential wing of the International Airport.
"Departure Time:2pm; departure venue: The Campaign Office; Accreditation time: 12pm. Buses will be provided. Only Accredited persons will be allowed at the airport for security reasons," Faleke's tweet read.