Mercy Chinwo overwhelmed with love as she hits 100m streams on Boomplay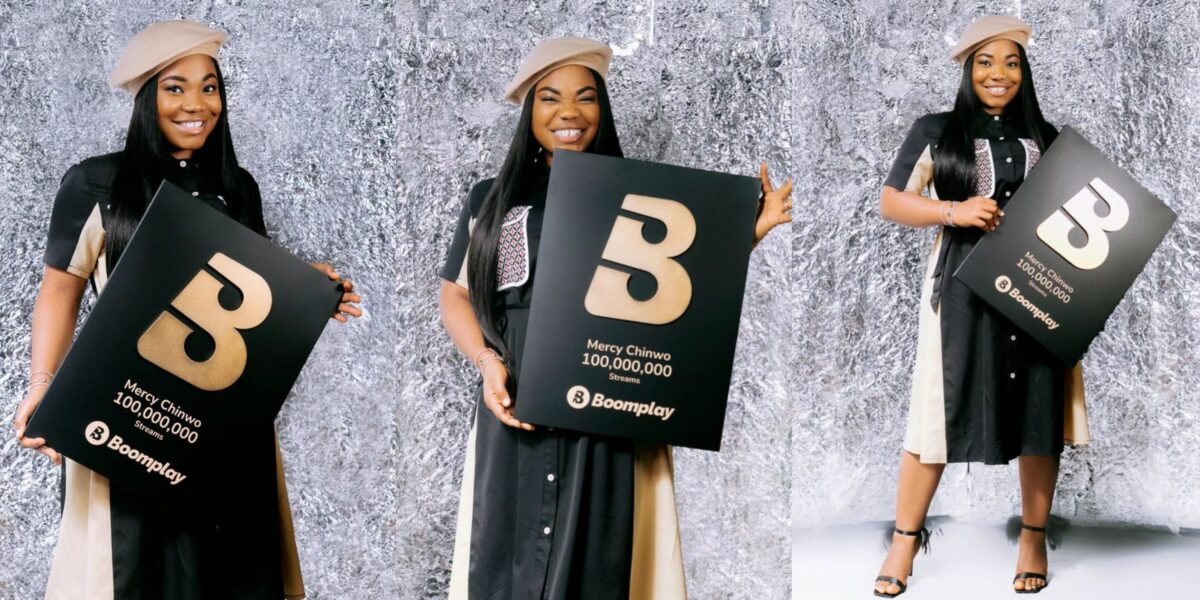 Mercy Chinwo, an ace gospel singer, is ecstatic about her latest accomplishment.
The Nigerian gospel singer and wife to Pastor Blessed of rock brook church is ecstatic after reaching 100 million song streams on Boomplay.
Mercy Chinwo celebrated her achievement on Instagram, thanking her fans, followers, and lovers for always streaming and sharing the good news of Jesus Christ.
She also expressed her gratitude for the honour of celebrating the milestone achievement, and she specifically thanked Boomplay for their love and support.
"The Kingdom of God is forcefully advancing, all Glory to God.
Thanks to everyone yes You for always streaming and sharing the good news about Christ.
It's an honor to celebrate this milestone 100m BoomplayGoldenclub plaque.
A special shout out to @boomplaynigeria for all the love and support shown to us and our music
Keep on streaming out new EP-ELEVATED on Boomplay".