What Georgina Onuoha said as INEC declares Tinubu President-Elect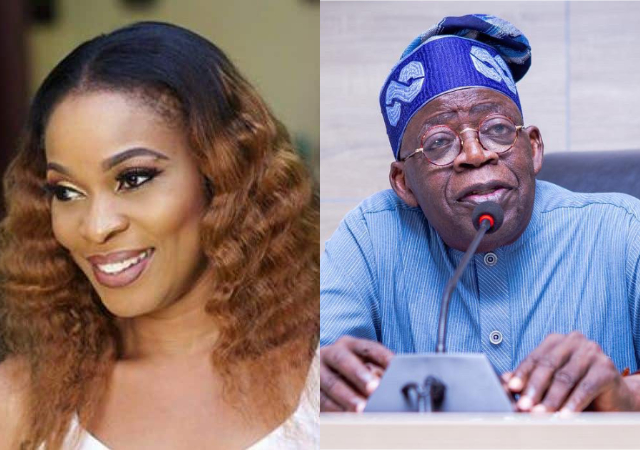 Georgina Onuoha, an actress, has reacted to the news that Asiwaju Bola Ahmed Tinubu has been declared the winner of the 2023 presidential election held on February 25th by the Independent National Electoral Commission (INEC).
Georgina shared a video of Tinubu's reaction to his victory on Instagram, noting that he would never hold the office of president. Georgina and Chioma Akpota had started a social media argument over the violence that occurred during the presidential election. She also labelled him a fraud and a criminal.
The mother of two continued to address her creator, pointing out that Nigeria as a whole had been subjected to rape and had been denied justice and fairness.
Sending a message across to INEC, Georgina simply said that the electoral body stole the people's mandate.
She wrote: "You will never sit on this throne Tinubu. Lord we've been raped as a nation and denied justice and fairness ? How? This is criminal… This is a sham ???? NOT my President @inecnigeria you stole our mandate.