Why my second child with Rosy Meurer bears 'same name' with Tonto Dikeh's son – Olakunle Churchill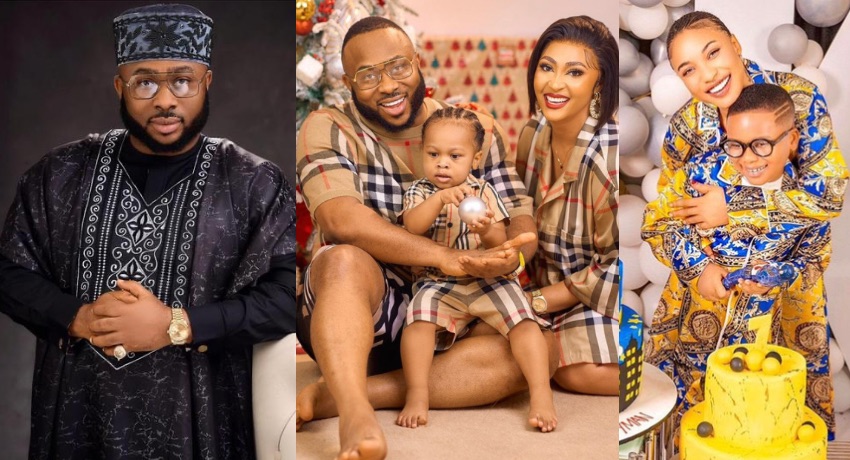 Olakunle Churchill, a Nigerian businessman, has finally revealed why he named his son 'King Churchill' with his wife, Rosy, after his first son with his ex-wife, Tonto Dikeh.
In 2021, Olakunle Churchill made headlines when he revealed his son's name with Rosy Meurer, King, the same name as his son with Tonto Dikeh. King Churchill Omodayo Andre is Dikeh's son.
Social media users accused Olakunle of being obsessed with Tonto and dragged him along with his wife, but he did not respond or explain his actions.
However, the estranged couple recently rekindled their feud, and netizens have also resumed chastising Churchill for naming his two sons after different women.
Responding to a fan who asked why he gave his sons the same name, Churchill explained that it's his choice that all his children's names must start with "King."
"@_esteelouder listen king Andrea,King Churchill jnr. All of my male children's name must start with King. It's my choice just as the next ones name will start with king also."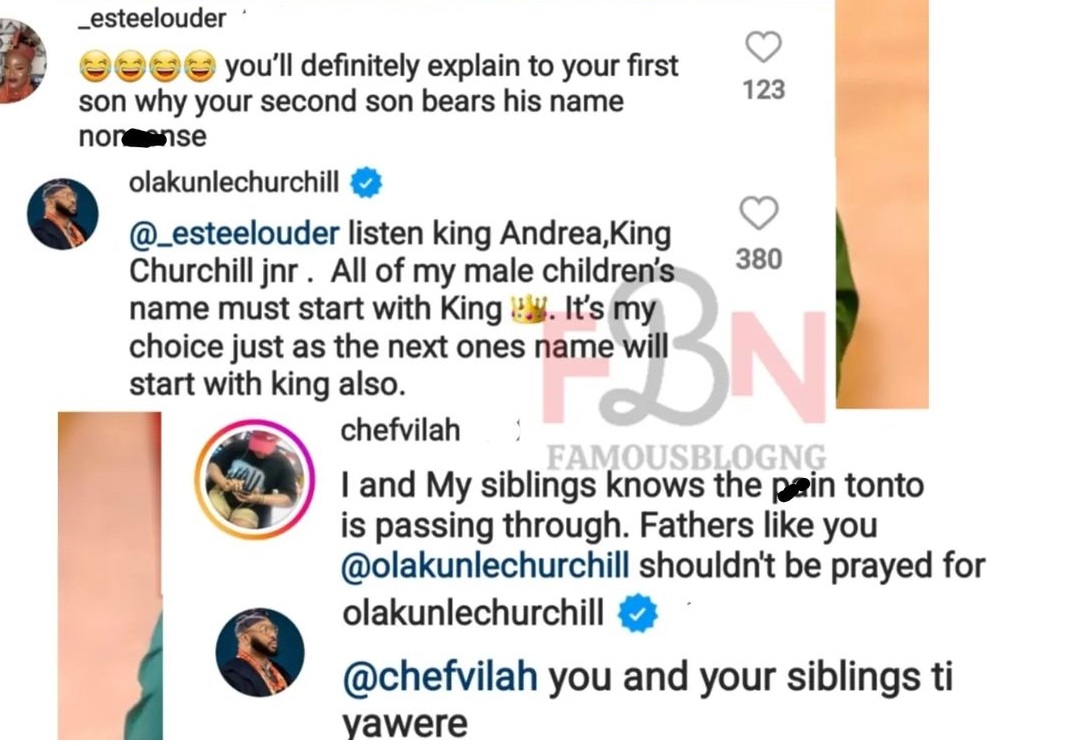 Meanwhile, popular Nollywood actress, Tonto Dikeh, has slammed her colleague, Foluke Daramola, for taking sides with her estranged husband, Olakunle Churchill.
Amid the ongoing controversy between Tonto Dikeh and her estranged husband, Olakunle Churchill, actress Foluke Daramola got into an argument with a fan and asked that Tonto move on while supporting Churchill, whom she referred to as her brother.