Toyin Lawani reacts to troll's comment saying 95% of men will not marry single mothers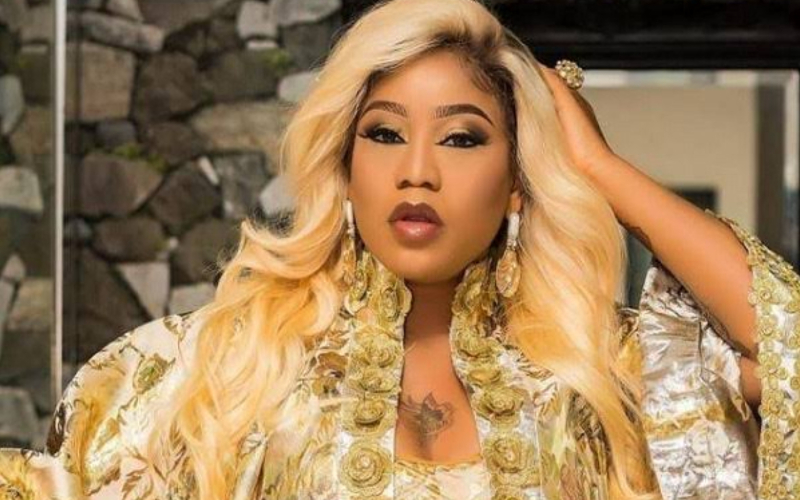 Celebrity fashion mogul, Toyin Lawani has responded to a troll who stated that 95% of men won't marry single mothers.
In a conversation on Instagram, a commenter argued that 95% of men would never consider a single mother seriously, much less marry her and her children with another man.
Toyin Lawani referenced her family's history in response, learning that her mother was a single mother before she wed her father and then later married another person.
She wrote;
"Buhahhahhahahhahahhahhahahahhahahhahhahahahhahahhahah I beg who wan borrow me laugh can somebody just laugh with me.
You never even see where they will be dragging a woman with 3kids like me with my husband Kai Wetin we no go hear for social Media street, some people will just open mouth and talk waaaa
It's extremely poor thinking for men to think like this, I don't even have words. Love no they see all this rubbish theories o. Kings will even collect peoples wives and all their children and gbesele
Bros your pant don loss tey tey,
So being A single mother is now a Sin
My mom had 2 kids before marrying my dad. Had 5kids with my dad and she still found a wonderful man to marry her and took all her 7kids.
You are a leaner, Man wey love you genuinely will never think about your baggage, only a hungry lazy crocodile like you."