How I turned Ooni into actor — Dotun Taylor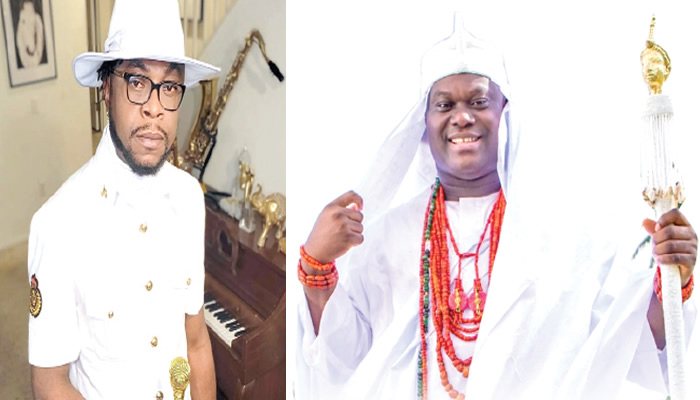 Dotun Taylor, a filmmaker, claimed that the film's focus on Yoruba culture is why he chose to include the Ooni of Ife, Oba Adeyeye Ogunwusi, in it.
In an interview with Saturday Beats, he said, "Ooni is the progenitor of all Yorubas, and such a character appears in the story, so we approached the king. He is our father, and his involvement in the movie is to strengthen the message."
Speaking on what he aims to achieve with the movie, the movie director said, "The aim of the film is to draw renewed attention to the repatriation of Yoruba arts and artefacts that are scattered all over the world. In every part of the world, there are various properties belong to the Yorubas. They may be called 'art', but they also possess spiritual energies, which are desperately crying to be returned to their source."
When asked why he chose to film a documentary about Yoruba culture in the US, Taylor responded, "Hollywood is not exaggerated. It is the centre of the global film industry, and the trip was fantastic. It's an amazing new frontier.
"Again, this is my heritage, my pride and essence. I am first a Yoruba man before any other thing. I am a Yoruba culture ambassador as well, so this is just me doing my job."
According to a statement earlier sent to Saturday Beats, the movie is about the quest for originality, which led to the lead characters questioning the status quo and taking action in discovery of their destinies.
It is a story of an American family that gets stuck when their daughter is possessed (spiritually) after wearing an African masquerade costume which was stolen from Ile Ife, Osun State, Nigeria.
Actors in the movie include Lateef Adedimeji and Bayo Bankole; as well as Hollywood actors such as Dave Sheridan, Amber Rivette and Felissa Rose.