Actor Mustapha Sholagbade's babymama, Adewumi Fatai breaks down in tears as she tenders apology to MC Oluomo, others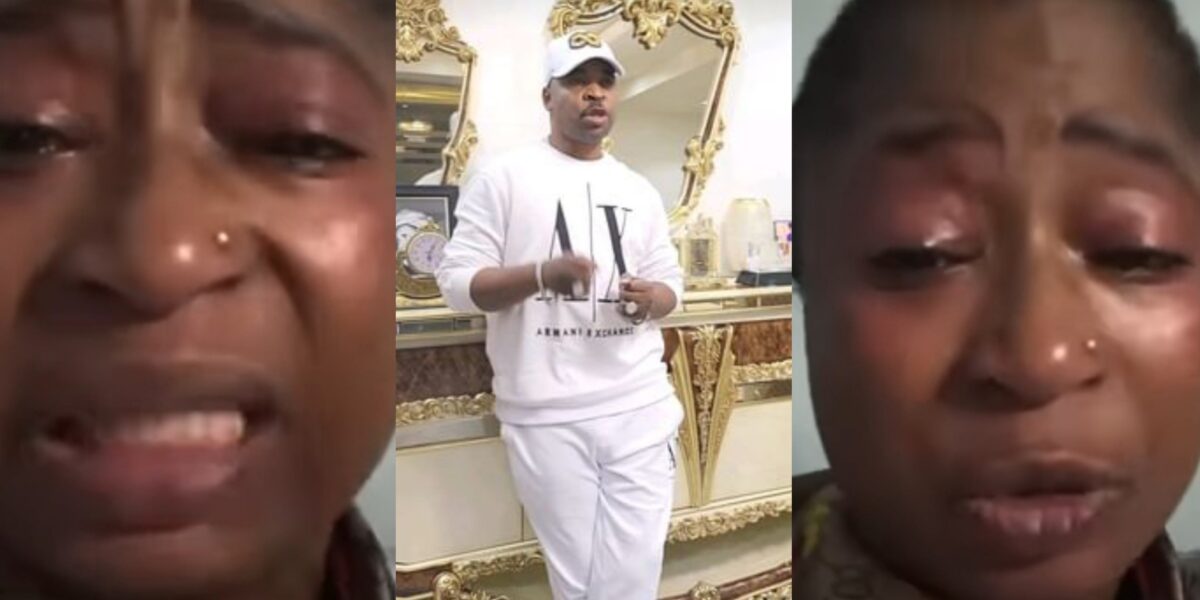 Adewumi Fatai, a Nollywood makeover artist, has publicly apologised to MC Oluomo and other movie industry veterans.
Recall how Adewumi used her Instagram page to criticise the industry veterans for a run-in she had with the police.
Adewumi Fatai alleged that while returning from an event over the weekend, the police assaulted her. She claims that a police officer repeatedly slapped her because she was campaigning for a particular presidential candidate.
The assault infuriated Adewumi, who vented her rage on Instagram against numerous actors in the business.
Adewumi made a startling U-turn and apologised to the public on her Instagram live. The actor Mustapha Sholagbade's mother appealed to them on her Instagram page as well.
Adewumi apologised profusely to MC Oluomo and anyone else who was hurt by what she said.
She revealed that she wasn't in her right frame of mind when she did it. The makeover artiste stated that she knows it's a trap as she has been dealing with a lot which has left her tired.
She, however, believes that the culprit wouldn't go unpunished as she trust in her creator.
"To everyone who I have offended with my words, I sincerely apologize. MC Oluomo and all the elders in the industry, I sincerely apologize but Allah knows I wasn't in my right frame of mind. The same police who are to protect us assaulted me. I know this is a set up. Allah won't let this go by without the person behind this get punished. God knows I am so pained, so tired of a lot I'm dealing with. E ma bunu".