Yomi Casual breaks silence on gay speculation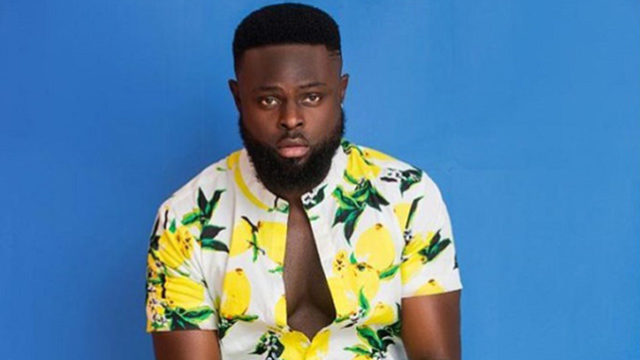 Celebrity tailor Omoniyi Makun, better known as Yomi Casual, has broken his silence over speculation that he is homosexual.
An unnamed blogger is said to have started the speculation that the younger brother of Ayo Makun, popularly known as AY Comedian, is gay.
First to react was his wife Grace Makun who posted a lengthy post on Instagram on Friday challenging anybody with proof that her husband is homosexual to come forward.
The angry woman also cursed those behind the speculation, praying "for calamity to come upon them all one by one."
AY also jumped into his brother's defence with the declaration that there is no homosexual in their family.
It was Yomi's turn to speak publicly on the matter on Sunday, declaring in an Instagram post: "I am the one wearing the shoes, and I am the one feeling all pains and damages to my reputation as a father, husband, and businessman."
He said that after coming out of church and reflecting on all that has been said about him, he is not the type of Christian who would turn and take a slap on the other cheek.
"Enough is enough! Should I Omoniyi Olorunyomi Makun be gay or nurse any single idea of sleeping with a fellow man may death take me before my time. May everything that God has blessed me with be taken away from me. May I not prosper in anything I lay hands to do. And may failure become my portion in everything that concerns me," he continued.