Sina Rambo's mother-in-law clarifies post on alleged threat from Davido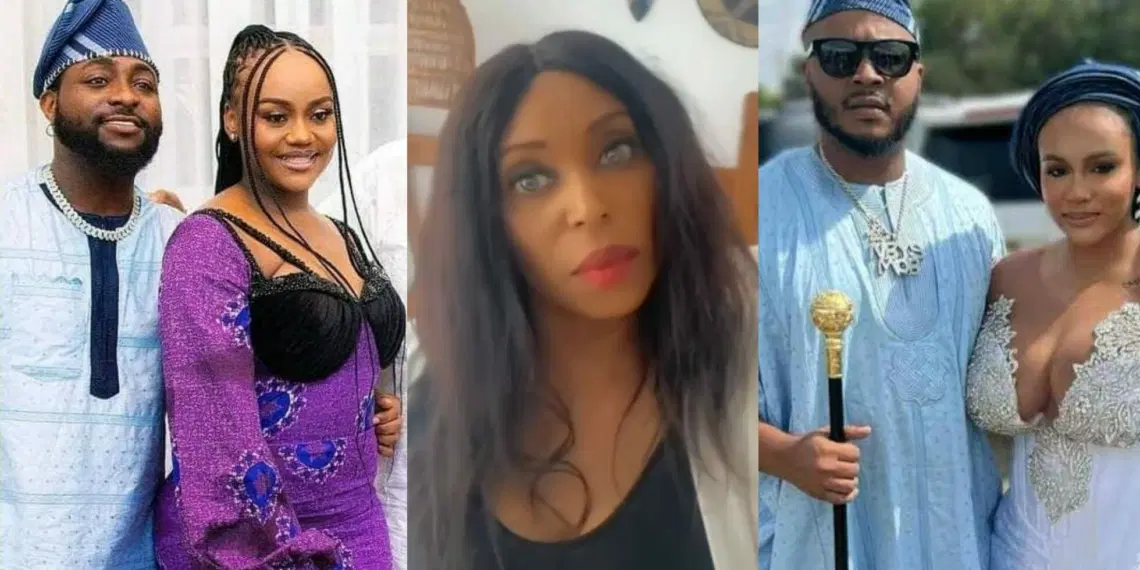 The mother of Sina Rambo's ex-wife, Queen Korth, has clarified a recent post in which she implicated Chioma Rowland and singer Davido in her daughter's ongoing marital conflict with the Adelekes.
The controversy began when Korth criticised Chioma for learning how to keep quiet like Davido's wife after her husband and she got into an argument online.
Korth clapped back at the troll, insinuating that things aren't perfect between Davido and Chioma, adding that the latter was suffering.
A few hours ago, Korth's mother posted a screenshot of Davido's response to the situation along with the post. The Singer reportedly objected to the call out and questioned why Chioma would be discussed online while she is grieving her son, according to screenshots that were obtained.
In addition, Davido threatened Korth with consequences for bringing up Chioma at a time when she needed him the least.
Korth's mum's post, however, triggered backlash from fans for leaking her chat with the Afrobeats Superstar.
Reacting, in a follow-up social media post, Queen Korth clarified her previous post, by asserting that Davido didn't chat with her directly and she has no issues with Chioma and Singer.
Her statement reads in part;
"For those of you saying i posted an old chat l'd like to make it clear to all that Davido did not send me that screenshot or ever chatted with me. l and my daughter do not have any problems with Davido or his wife."
She went on to state that Sina Rambo sent his chat with Davido to her elder brother who forwarded the screenshots of their conversation to her.
The aggrieved mum added that all attempts to reach Sina via phone call was declined by the Singer's cousin.
"After several calls to Sina Rambo as to why he would send his chat with his cousin threatening my daughter to my family member . My calls were declined by Sina Rambo." she concluded.
SEE POSTS BELOW