BBNaija's Cross Okonkwo reunites with brother after 15 years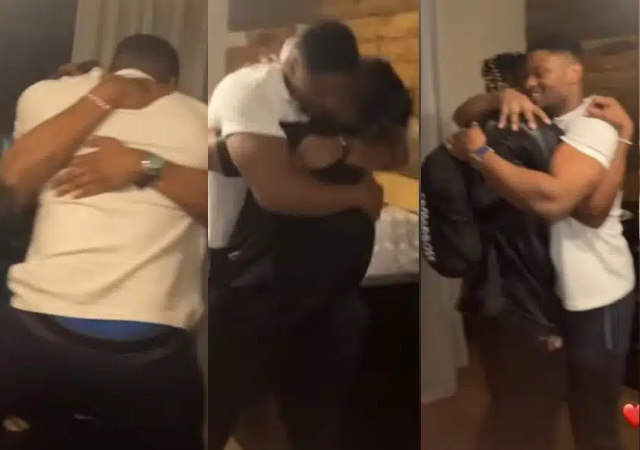 Cross Okonkwo, a Big Brother Naija reality star, has reconnected with his brother after a 15-year separation.
The family recently travelled to South Africa where they attended a relative's wedding.
Cross posted a number of wedding-related videos on Instagram on Monday.
The 27-year-old was seen in one of the videos jumping for joy when he finally saw his brother. The reality star rushed over to give him a hug, and they embraced for several minutes.
Expressing gratitude to God, Cross wrote: "Happy to see you again buddy. I look good as fuck. GOD is amazing. 15 years later".
Cross in an Instagram live session on October 13, 2021, revealed how his family was kidnapped in Nigeria following his father's death, causing them to relocate to the US.
"After my dad's death we were kidnapped and they tried to kill my mother so she thought the best situation for us to be safe was to flee and seek asylum in a different country.
"That exposed me to the ups and downs of life and shaped me to be who I am today but I've recovered from the kidnap trauma," Cross said.