Nigerians sign petition to stop 50 Cent from shooting Hushpuppi series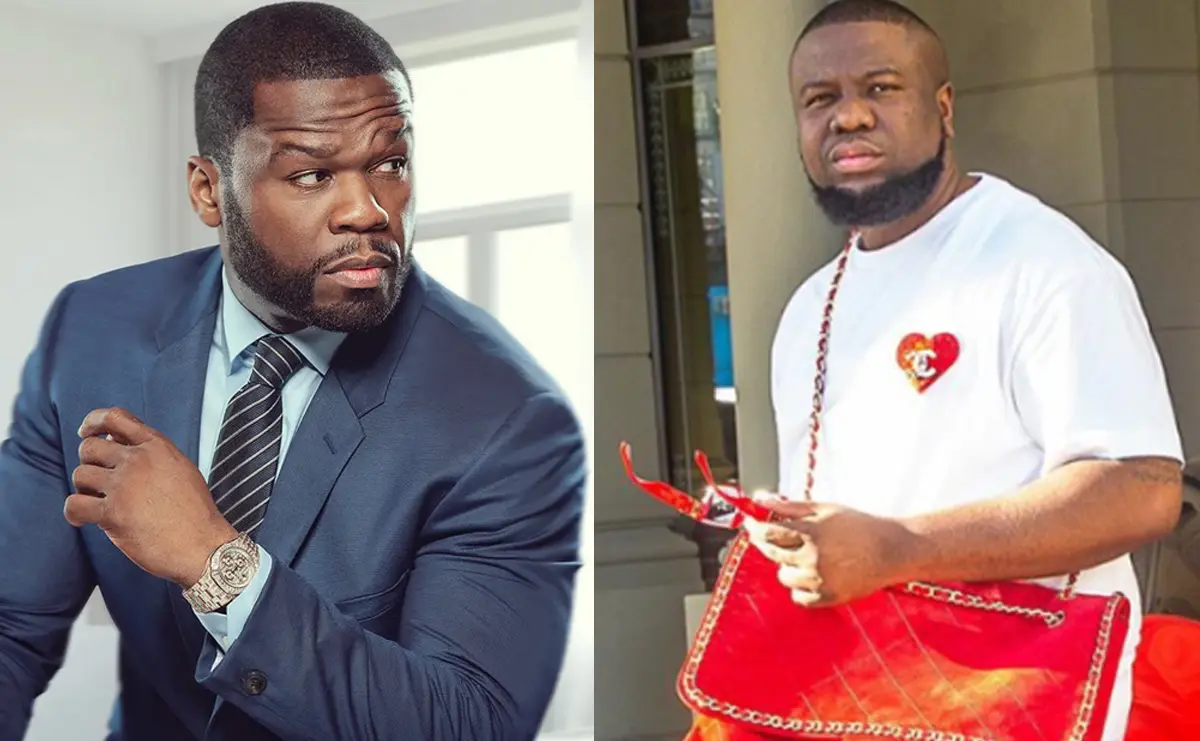 Nigerians have started signing a petition to stop Curtis James Jackson, aka 50 Cent, an American rapper and movie producer, from producing a movie series based on the life of convicted fraudster Ramon Abbas, popularly known as Hushpuppi.
The petition was initiated by a clergyman identified as Prophet Samuel Effiong.
Hushpuppi was sentenced on November 7 to over 11 years in a US Federal Prison for conspiring to launder tens of millions of dollars from online scams.
Shortly after his conviction, 50 Cent announced on Instagram that he was working on a movie series based on Hushpuppi's story.
He wrote, "For my scammers, I gotta do this one. The Hushpuppi series is coming soon! GLG, Green Light Gang, I don't miss."
However, a week after, Prophet Effiong said in his petition on change.org that he was disappointed by 50 Cent's recent announcement about the planned movie series.
According to him, the series will further damage Nigeria's battered image and reinforce stereotypes.
"This proposed series will further tank Nigeria's battered image as it will reinforce stereotypes about all Nigerians being scammers.
"Furthermore, this plan would not only make Hushpuppi rich, as he would have to be paid for rights, but it would also encourage and glamourise cybercrime," the petition reads.