Alleged Fraud: Kemi Olunloyo Claims Tonto Dikeh's Name Was Mentioned in the FBI's Fraud Case Against Hushpuppi, Woodberry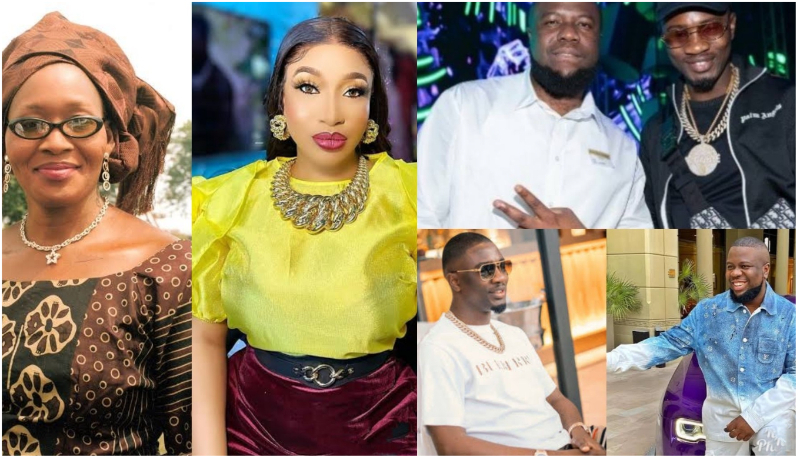 Nollywood actress Tonto Dikeh is allegedly a suspect on the FBI's watch list due to her alleged relationships with two suspected Nigerian internet fraudsters, Ramon Abbas and Olalekan Ponle, better known online as Hushpuppi and Woodberry, respectively, according to self-acclaimed investigative journalist Kemi Olunloyo.
On June 10, 2020, Hushpuppi and Woodberry were detained in the United Arab Emirate after a "Fox Hunt 2" raid by members of the Dubai criminal squad. They were accused of many counts of fraud.
The Federal Bureau of Investigation, which had been pursuing them for years, claimed that they had defrauded their victims—most of whom were Americans—of hundreds of millions of dollars.
But the outspoken media personality claimed on her Twitter page that Tonto had dated and benefited from the money that online fraudsters Hushpuppi and Woodberry had taken.
Additionally, she said that the actress had dated late Joseph Egbunike, Deputy Inspector General of Police (DIG).
She said:
"Tonto Dikeh was dating Olalekan Ponle at the same time as she was dating late DIG Egbunike according to Ponle popularly known as Mr Woodberry.
I've been covering his trial and case with the @fbi @TheJusticeDept. He was arrested alongside Hushpuppi in June 2020″
In 2020 I reported that Woodberry promised to expose all the Nollywood women who he had sex with in Dubai and came to visit them (Hushpuppi) for the purpose of soliciting CASH. The list is long. Ponle mentioned that he and Hushpuppi both dated Tonto but she was seen more with him"
Kemi Olunloyo concluded by asserting that Tonto and others who benefited from Woodberry and Hushpuppi have been targeted by the FBI.
"The feds are looking for everyone that shared his loot. He listed Actress Tonto Dikeh and others. It is very typical for the FBl to look to recover these funds stolen from individuals & companies, this is why DCP Abba Kyari is also on trial as allegedly benefited from Hushpuppi"