Anybody who belittles my hustle will never make it- Ashmusy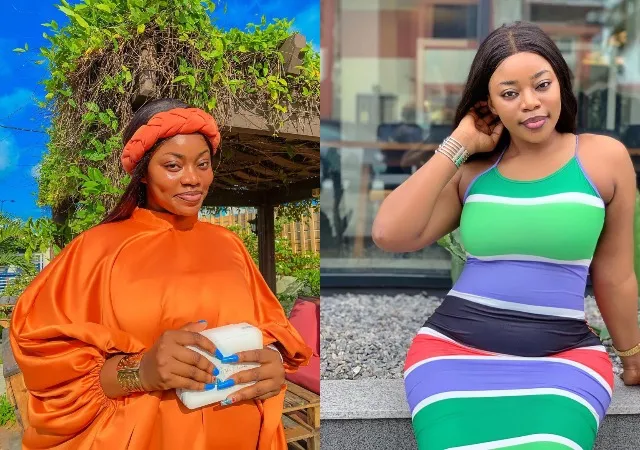 Ashmusy, whose real name is Amarachi Amusi, a Nigerian actress and skit maker has taken to her Instagram page to lambaste all those attributing her success to a man.
The brand influencer and entrepreneur on Thursday took to her IG page where she slammed critics and trolls who overlook the successes she had accomplished through hard work. According to the social media influencer, "Anybody who belittles my hustle and attaches her success and achievement to a man will never ever ever eat the fruit of their labor."
She went on to describe how hard she works daily making video content for her brand and how she has worked so hard for 5 years building her business without the support of any man.
The post garnered mixed reactions as one follower wrote: And you don't need to post all this after all clear conscience fears noting
Fellow celebrity and actress Nkechi Blessing reacted to the post with: a big amen!
SEE POST BELOW: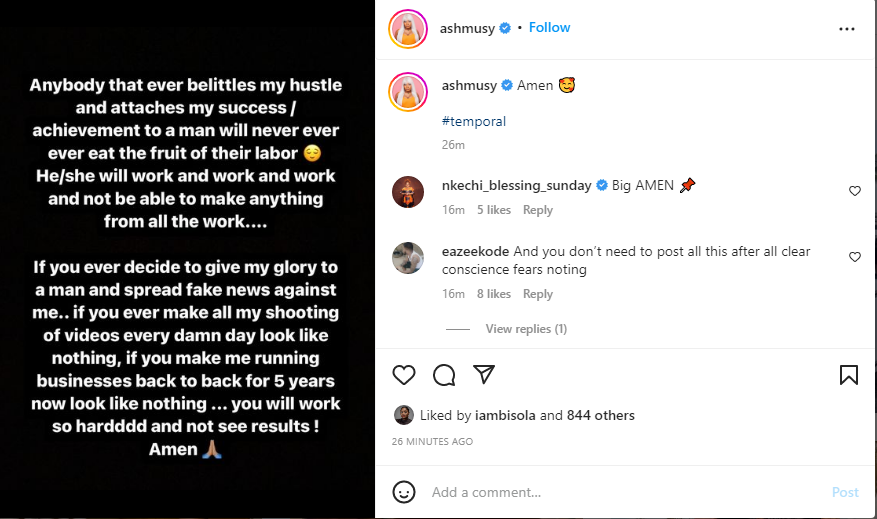 EntertainmentReporterng recalls that sometime in 2021, Amarachi gifted herself a multimillion naira whip and stated that the car wasn't given to her by any rich man saying that she bought it with her own money.
Sharing a video of herself and the car, she wrote;
"Say hello to my new baby
Bought if for myself BY MYSELF with MY MONEY.. all mine ameannn.. I worked for it heloooo
I love myself.. I'm proud of myself plixxxx
Amara come and kisssss meeeeee"