Naira Marley reacts to Mohbad's assault claim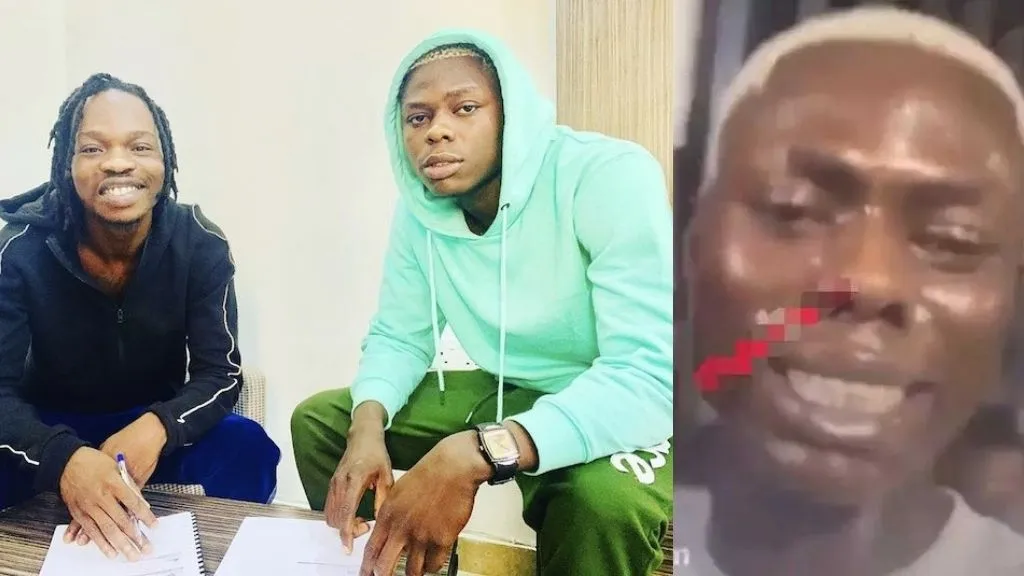 Naira Marley, a music artist, has responded to an assault allegation made by his associate Mohbad.
As was previously reported, Mohbad cried on Twitter on Wednesday and shared videos and pictures of his injuries.
Speaking about the incident, Mohbad asserted that he was assaulted by Naira Marley and his cronies as a result of his demand for a new manager.
Naira Marley responded to the allegation on Twitter by saying Mohbad, 26, has a history of getting drunk and that he acted in a drunken manner.
"Mohbad has a history of getting intoxicated which affects his emotions and actions. #ImNotPerfect However, all issues would be resolved amicably within the record label," he wrote.
Reaponding to his boss, Mohbad who had earlier stated that the team might blame his actions on alcohol, countred Naira Marley, calling him a liar.
"I'm not intoxicated but I've just been diagnosed as an emergency hypertensive patient. I'm not on drugs or drinks and my life is at stake. I'm still getting threats," he wrote.
"I need my bro Mohbad to come on live so u guys can see I don't have any reasons to lie on him," Naira Marley wrote.