Mr Ibu joins rally for Peter Obi in Jos after endorsing Bola Tinubu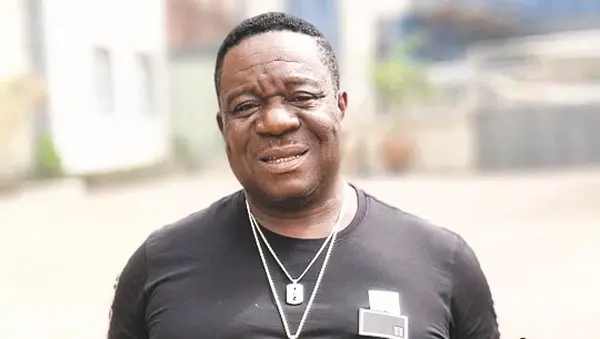 Following his participation in a rally for Labour Party (LP) presidential candidate Peter Obi alongside tens of thousands of Nigerians, actor John Okafor, also known as Mr. Ibu, has become a trending topic on Twitter.
On social media, the actor's images and videos from the occasion have gone viral.
The 60-year-old wearing a branded polo with the Labour Party logo and images of Peter Obi and his running mate Senator Yusuf Datti Baba-Ahmed could be heard being hailed by the crowd in one of the videos.
Remember how Mr. Ibu openly endorsed Bola Tinubu in November 2021 at a conference meeting with the theme "South West Stands with Bola Tinubu," noting how much he had impacted many people.
The actor and some of his coworkers, including Foluke Daramola, Harry Anyanwu, and Benedict Johnson, were seen in a video that went viral last year meeting with APC members and Tinibu's campaign team.
After receiving blacklash from critics over the visit, Ibu was forced to release a statement denying that he endorsed Tinubu for president.
Ibu claimed that his alligance was with former Vice President and Peoples Democratic party (PDP) presidential candidate Atiku Abubakar and not Tinubu.
"I am a completely independent person in the area I perform, I am a comedian, a musician and an actor. I don't know why this is going round like this. I have never run any sideways. From time it has been me and Atiku all this while. He has been taking me to places and if Atiku is contesting for president, certainly because he has done a lot of things for me, there was a time he changed a house for me. He is like a father to me. He is contesting for president under PDP.
"Atiku is my candidate, these are my people, anybody I visited is simply because I'm an actor and they want me to assist them one way or the other in whatever they are doing. That does not mean I abandoned them. I did not," he said.