My struggle with depression made me an emotional eater – Uriel Oputa opens up on weight loss journey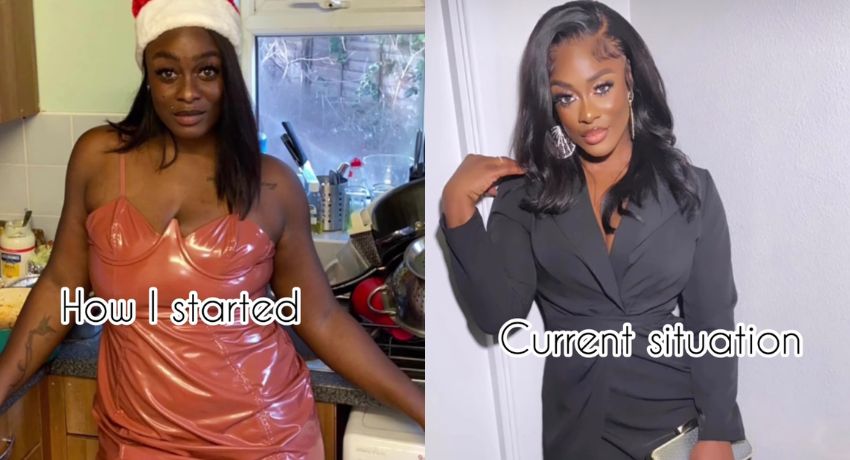 Former Big Brother Naija contestant Uriel Oputa has shared the reason behind her weight gain a few years ago.
The star of the reality show claimed that she was depressed and turned to food for comfort as a result. Before-and-after images that Uriel posted on social media were captioned as follows:
"I was an emotional Eater I struggled with Depression (still dealing with it) and found Comfort in food. I didn't understand what full was, I knew I felt uncomfortable but I didn't care.
When people ask me to help them the first thing I ask is :Are you Mentally Ready ?? It's a tough battle, but you shall overcome,"
In a previous statement, Uriel Oputa explained the main cause of his recent weight loss.
She made this known on her Instagram page, explaining that due to the medical history of her family, she had to start a weight loss journey and lead a healthy lifestyle.
Uriel wrote:
"When you have a family history of high blood pressure, stroke even cancer you make changes. I went for a full health check. I had ovarian cyst for years (Non cancerous} we checked yesterday and it's gone. There is no perfect weight, I was happy being a size 14/15 but my body needed to be fed differently so I did and I lost weight. You can be healthy in any size but my healthy size ended up being smaller.
"Be attentive to your body even if you don't follow my recipes. I don't want my children to go through what my brothers and sisters passed through with my mother."