Yul Edochie's first wife ignores birthday message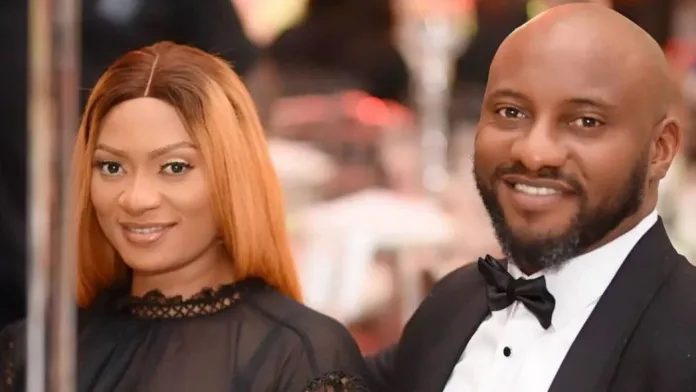 First wife of actor Yul Edochie, May Yul-Edochie, has disregarded her estranged husband's birthday greeting to her.
A quick look at the birthday post on Saturday revealed that the woman had not responded to the message.
On Friday, the 40-year-old posted May's photo to Instagram along with a supportive message.
Yul Edochie vowed to love her forever and prayed for God to shield her.
He wrote: "Happy birthday to my wife, my CEO extraordinaire QUEEN MAY YUL-EDOCHIE. I wish you many more beautiful and successful years. May God continue to guide you, bless you and protect you and bless you beyond imagination. Love you forever."
May, on the other hand, chose to ignore the message and instead replied to Rita Edochie, the actress who is the aunt of her husband.
Yul and his second wife, actress Judy Austin, made headlines in April when the former announced their marriage. The actor additionally disclosed that they already have a son together.
Reacting in the comment section of the post, his first wife wrote to the actor and Judy saying, "May God judge you both."
Yul, the last child of veteran actor, Pete Edochie, married his first wife at age 22.
In their 17 years of marriage, the actor and his wife are blessed with four children Danielle, Kambi, Karl, and Victory Edochie.