BBNaija: Evicted housemate Khalid reacts as Daniella regrets intimacy with Dotun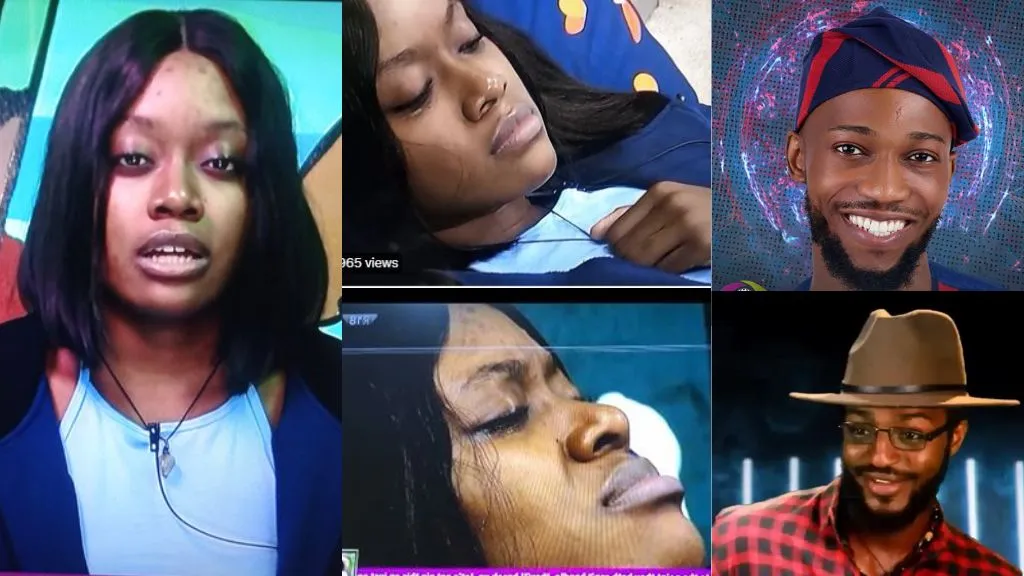 Khalid, a former housemate from Big Brother Naija's seventh season, has responded regarding Daniella's relationship with Dotun.
Daniella was seen sobbing in a viral video after talking to Big Brother about her relationship with Dotun on Thursday during her diary session.
Speaking in the session, Danielle expressed regret for her private interactions with Dotun, which occurred weeks after her ex-boyfriend Khalid was booted off the show.
Khalid expressed his support for Daniella in a tweet on Thursday in response, claiming that the show is just a game.
He said: "At the end of the day, it's a game. Let's keep her in the house guys."
Meanwhile Daniella has promised to distance herself from Dotun, saying that she needs to create a boundary between them moving forward.
"I had a relationship with Khalid before he left and presently there is something that is starring between me and Dotun, I feel I shouldn't have let my relationship with Dotun become something that is questionable. I just feel like we have become closer than friends should be. I just feel I should have set boundaries. My intentions are to be more practical in terms of stating my boundary and creating more distance between the both of us," she told Big Brother.
On Monday night, the Level Up housemate gave in to the pressure of having a physical relationship with Dotun.
Since Kahlid left the house, Dotun had been making advances sexually, but Daniella had refused.
Dotun continued to pursue Daniella after she rejected him, telling her to concentrate on him rather than Khalid, who had already left the show.
A conflicted Daniella talked to Allysyn about Dotun's request, and she advised her to put herself first and follow her own judgement.
However, Daniella and Dotun can be seen moving around while getting close under a duvet in a social media video that has gone viral.