Bad Since 97: 'Talk to me after you get a solo hit'- Ruger slams BNXN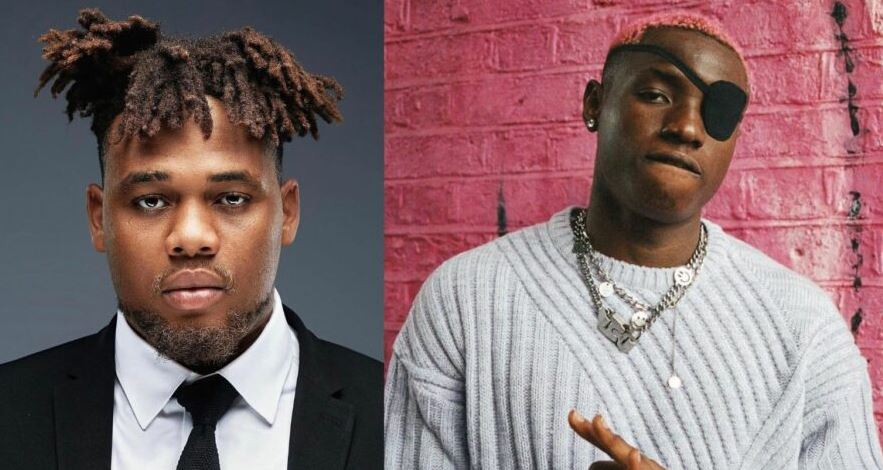 Ruger, afrobeats singer, is at odds with BNXN again following the release of the latter's sophomore EP 'Bad Since 97.'
The Afrobeats superstar BNXN released his second EP, titled "Bad Since 97," on Thursday, August 25, 2022.
Following its release, BNXN posted a celebratory message on Twitter to announce that his album had debuted at the top of Nigeria's Apple Music Album Chart.
In the post, BNXN used the caption "What if I, What if I, What if I…Cook," which is probably a reference to Ruger's popular song "Girlfriend."
What if I ? what if I ?what if I ?COOOKKKK??‍? #BadSince97 https://t.co/y3KrVJGkEG pic.twitter.com/1jRHFrDZDT

— Benson (@BNXN) August 25, 2022
The post is a subtle jab at Ruger, with whom he recently engaged in a heated exchange over their shared status as hitmakers.
It seems that the Nigerian Ragga sensation was not pleased with BNXN's use of a derivative of his lyrics.
Ruger responded unexpectedly, openly attacking BNXN, tweeting, "Get a solo hit then talk to me fatty bum bum."
Get a solo hit then talk to me fatty bum bum

— da Ruger gon screw u??‍☠️♎️ (@rugerofficial) August 25, 2022
Ruger had earlier asserted that BNXN didn't have a solo hit and that as a result, they weren't on an equal footing.
Fans will remember that Ruger and BNXN got into a verbal altercation after Ruger asserted that he was a bigger star than BNXN in response to a fan who told him BNXN was bigger than him.
Ruger responded by insisting that BNXN cannot boast of solo hits, in contrast to him.