Nollywood actress Nkechi Blessing blows hot, slams fan for recording her in hotel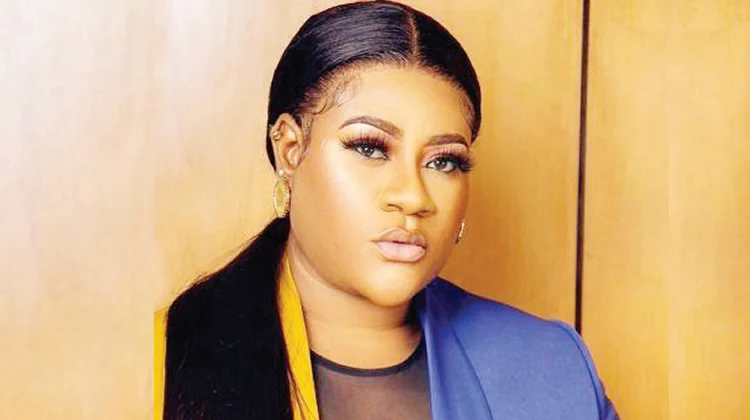 Nkechi Blessing, a Nollywood star, attracted attention when she revealed a fan who had invaded her privacy when they met at a hotel reception.
In a video going viral on social media, the controversial actress claimed she was at the hotel reception trying to check out and drop off her keys when the fan spotted her and pulled out their phone to record a video of her.
The actress noticed that she was even by herself and questioned why the fan made the video and to whom he or she intended to send it.
Nkechi criticised the fan for the impolite behaviour:
"Even if I was not alone, I was with a man is it any business of yours? e get how e take affect your full generation? You get luck say I no break that phone and I dey in a very good mood this afternoon if not I go smatch that phone ontop your head."
In the end, the screen diva advised the fan on how to handle the circumstance and declared that people no longer care about their businesses in Lagos.
See post below: