Mohbad was afraid I would be kidnapped- Singer's Mother narrates son's ordeals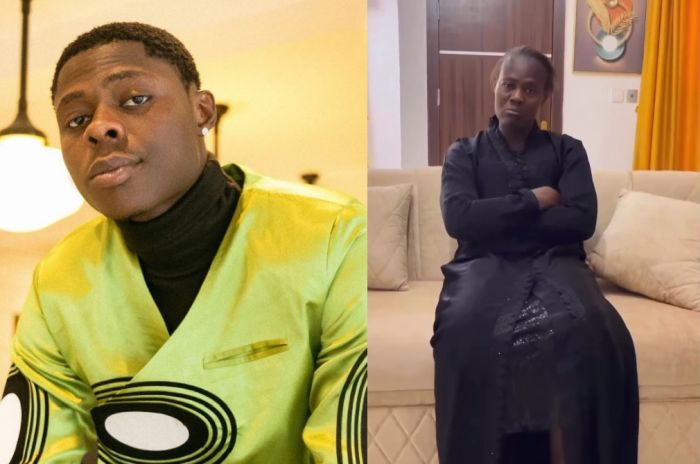 Mrs Promise Aloba, the mother of the late Nigerian singer, Ilerioluwa Aloba, popularly known as Mohbad, has disclosed that the deceased was afraid that she would be kidnapped.
She revealed that her refusal to live in the Ikorodu district of Lagos State, where Mohbad had rented an apartment and planned to set up a business for her, was motivated by her fear of being kidnapped.
Mrs Aloba described her final moments with Mohbad, revealing how the deceased and his wife duped her into staying with them owing to the pain he was going through.
About two weeks ago, Mohbad passed away, and his passing has sparked debate.
The controversy surrounding Mohbad's death led to the exhumation of his corpse by the relevant authorities.
But, addressing some journalists in the singer's house, Mrs Aloba said: "I don't tell people that I'm Mohbad's mother because he was afraid I will be kidnapped.
"He took me away from Iyana to Ikorodu and promised to set up a business for me. However, I can't stay in Ikorodu again; I asked that they should rent out the shop because I'm afraid.
"My child never enjoyed himself; he was always afraid whenever I came to visit; he found it difficult to sleep as he would be breathing heavily. They usually go to the police station to report.
"I spent 10 days in his house without knowing he would die, I just left here on Saturday, not knowing he would die on Monday. He was begging me not to leave, but he allowed me when I told him to go to church. He and his wife were deceiving me not to leave. He has not given me my feeding allowance because he never wanted me to leave."