Nigerians blast Youtuber Emdee Tiamiyu over comment on student visa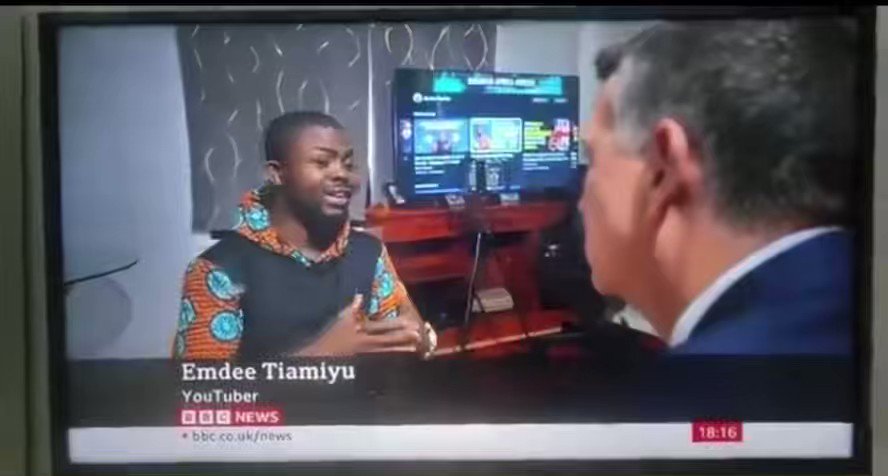 Nigerians have reacted to Emdee Tiamiyu, a content creator based in the United Kingdom, and his BBC interview about why immigrants apply for student visas.
In an interview with the BBC, Tiamiyu revealed that the majority of Nigerian immigrants come to the UK not for education but to gain access to the country.
As a result, the UK government slammed restrictions on student visa routes to reduce net migration on Tuesday.
Except for postgraduate research routes, the policy prohibited student immigrants from Nigeria and other countries from bringing family members.
Nigerians and other immigrant students in the UK reacted differently to the news.
Reactions on Twitter:
@lollypeazle:
"The UK didn't use Emdee Tiamiyu's video to formulate that policy but will use it to defend it. They will always mention how Nigerians even share their belief by citing the video."
@Chidozienwaigwe:
"Nigerian students in the UK are award-winning high flyers, making distinction grades, creating value & involving in developmental research. Emdee Tiamiyu painted a picture of only the -ve 1%. Many of us have put Nigeria on the map in our various institutions & we will continue."
@danielregha:
"Emdee Tiamiyu is a mindless clown. Nigerians are already being stigmatized; our country has a negative image, but instead of correcting the wrong perceptions, he deliberately threw Nigerians under the bus for views & cheap clout. Ignorance is a disease. I hope karma visits him soon."
@drpenking:
"For one second, just imagine that Emdee Tiamiyu were from Imo State, Anambra, Abia, Enugu, or Ebonyi. The Igbos would have suffered a massive slander in these streets by now. I can list the persons that would have been the ring leaders. Those people are very quiet now."
@Ogbenidipo:
"The BBC needed Emdee Tiamiyu to provide content to support a certain narrative that would be 'sold' to the British public. Nothing he said is new to the Home Office. No one in Nigeria should be worried about how this will affect them. It won't affect you. They needed this narrative for the British public. Period!"