Jaiye Kuti finally speaks on her relationship with singer Pasuma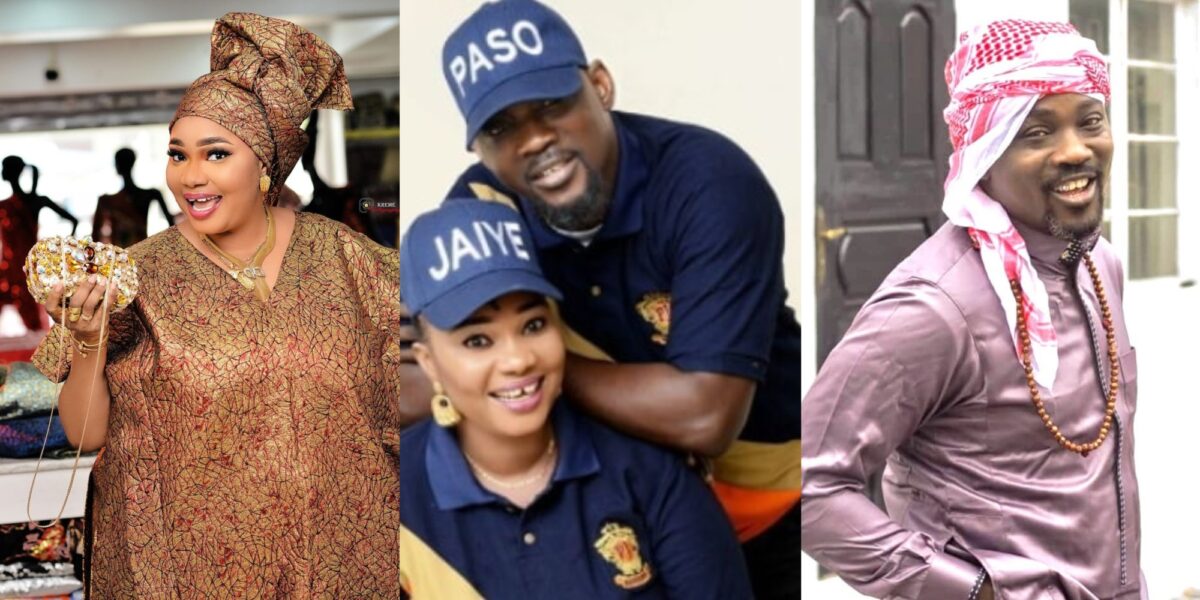 Jaiye Kuti, a Nollywood actress, has finally addressed her relationship with Wasiu Alabi, also known as Pasuma, a famous Fuji singer.
Jaiye Kuti explained to BBC Yoruba that she did not have a relationship with Pasuma because she is happily married with children.
The stunning actress revealed that rumours about her relationship with Pasuma began when she starred in one of her films, "Jaiyeola Monje." She married the singer, and the photos from the film went viral.
According to Jaiye Kuti, her wedding with Pasuma in the movie prompted many to watch the film to see what really went down before them. She further disclosed that the movie was derived from a lullaby which her grandmother sings when she was a young girl.
Jaiye Kuti said there is nothing between her and Pasuma as what existed between them is mutual friendship and the photos were taken from the internet.