Hollywood actor Hugh Jackman opens up about cancer scare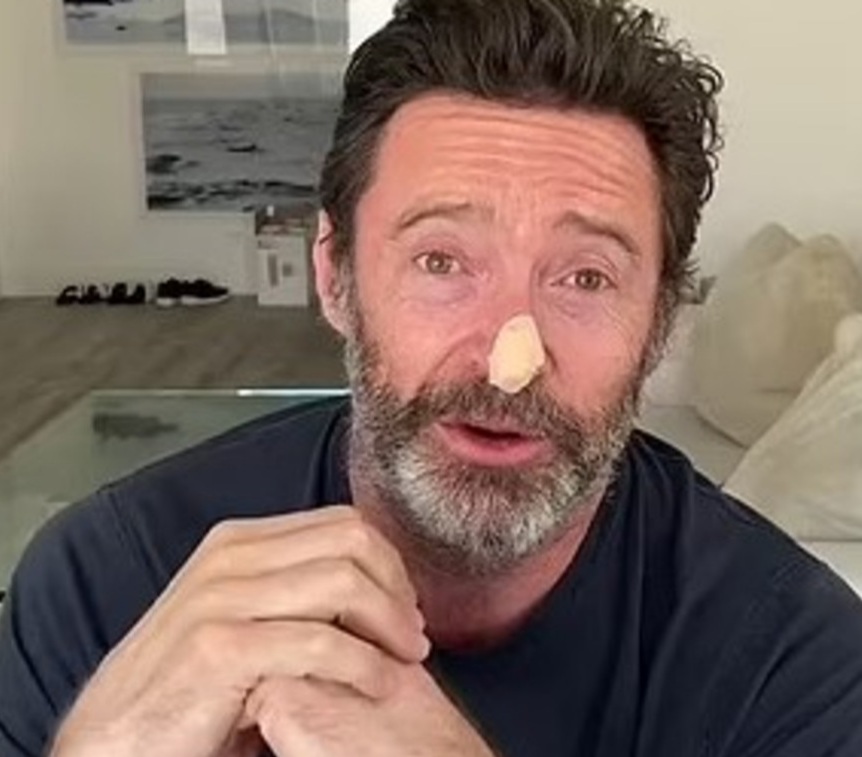 Hugh Jackman, a Hollywood actor, has spoken out about a new cancer scare that has necessitated two biopsies.
The 'Wolverine' star, 54, revealed this in an Instagram post on Tuesday.
He stated that the two recent biopsies were performed to check for basal cell carcinoma, a type of skin cancer caused by excessive sun exposure or use of sunbeds.
In a video he posted on his page while wearing a nose bandage, Jackman stated that his doctor noticed small bumps on his body that could or could not be basal cell carcinomas. He also advised his followers to always wear sunscreen.
"I wanted you to hear it from me just in case someone sees me on the street or whatever, I've just had two biopsies.
"I just went to my doctor, who's awesome and she just saw little things could be or could not be basal cells, I'll find out in two or three days. Just to remind you basal cells in the world of skin cancers is the least dangerous of them all.
"However, if I could just take this opportunity to remind you summer is coming please wear sunscreen, it is just not worth it. No matter how much you want a tan.
"This is all stuff that happened 25 years ago, it's coming out now," he said.
The Australian-born actor is popular for his role in X-Men where he featured as Wolverine.