Dreams Models inspire contestants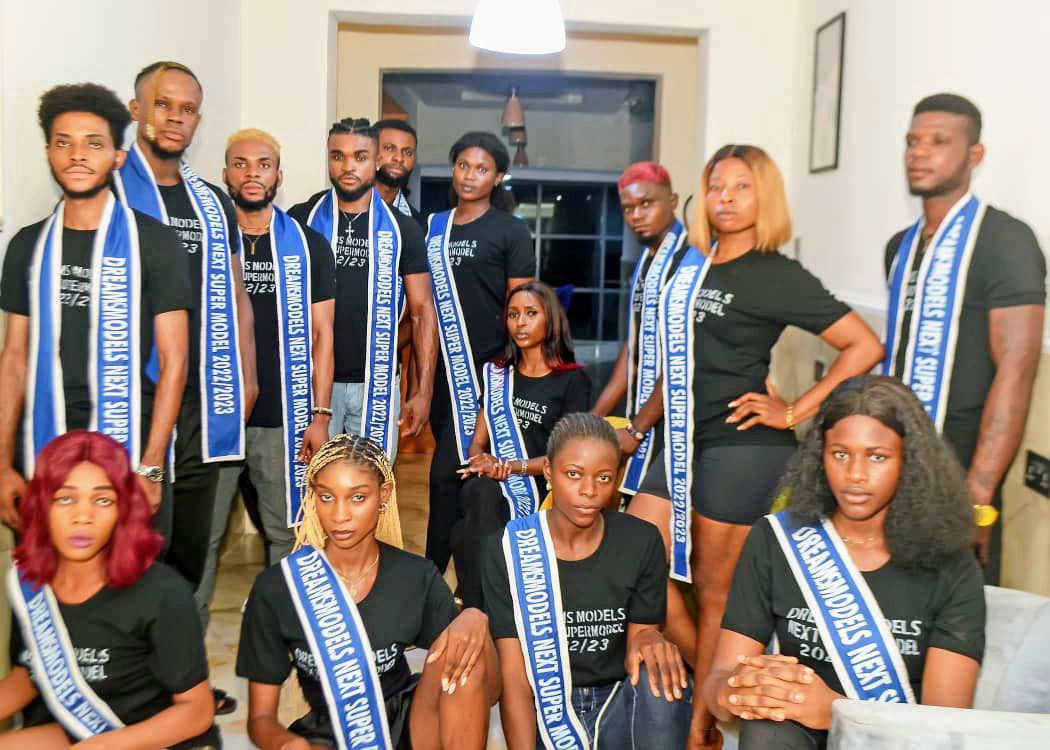 It was a beautiful experience as all the contestants arrived from their Journey. They all took turn in their rooms at the well furnished Timeless Hotel, Beach and Resort. They were so happy because the atmosphere was welcoming and enriching
In the evening of that day all the contestants came out in all their beach wears to meet with the visionary King Model, he lectured them on all the rules of the camp, how they must behaved themselves, he also spelt out the rules and regulation of the camp, also, they must be all ready to work with all the instructors, and the facilitators.
They all went to the beach to have a beautiful experience that night, at the beach, in the eyes of the contestants they where so happy because they have not had such fun before as some of the models showers encomium on King Model for making this event a reality.
Contestants wake to their normal routines of day, ranging from exercise, cat-working Training etc…
The contestants for Dreams Models were seen Cat-working with one of the best instructors, he took turn to train them on how to work more professionally, how to seat in the public, how to be more professionally with client and also on big and international stages.
The CEO of King Model, also trained the contestants on how to Cat-Work more professionally, Mr. King Model, shows his prowess as he delivered electrifying and experienced Cat-Work to the contestants as they where all marvels with his beautiful style of training! The contestants confessed that they learned so much on King Model teachings.
The contestants also enjoyed a power session of training with one of Nigeria top media personality who works in one of the Top media houses, who came to trained them on "How to be relevant in the media space" the teaching was intensed as all the contestants were so happy that they all learned something new in the media world.
The welcoming party was so lovely as all the contestants were so happy with the organisers The King Model, for organising this amazing event.
The welcome party was hosted at the Old Berry lounge at Okun Ajah, all the the Dreams Models and Next super models contestants were seen looking so beautiful in all their beautiful dinner wears, they where all looking very smart on their outfit! Everybody at the lounge couldn't hide their excitements as they where all busy admiring all the contestants.
Later that same moment Mr. King was seen been accompany with top official of the Nigeria Army, it added so much colour to the welcome party. They where Live Band, who came to entertained the contestants, they all danced in their native style. The peak of the hour is when Mr. King Model joined the contestants to show them how professionally he has been in the business of modelling.