Woman who foresaw AKA's death 2 years ago makes prediction on Tems and Future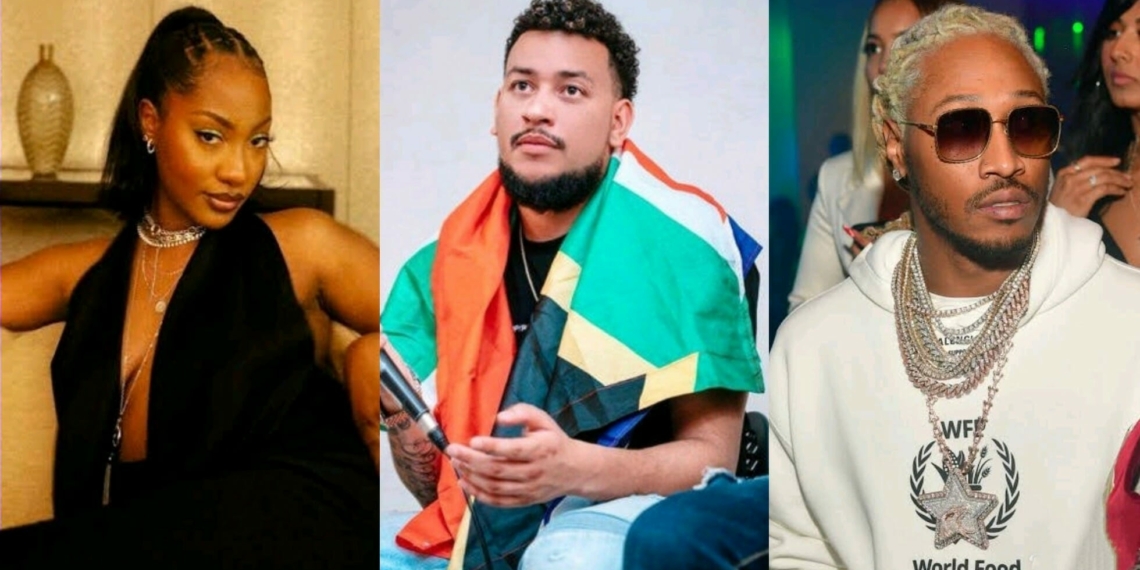 Ahunna Scarlet Ejiogu, a Nigerian seer who predicted the death of South African rapper Kiernan 'AKA' Forbes, has predicted that American rapper Future will marry Nigerian songstress Tems.
Ahunna once issued a prophecy warning on Twitter two years ago that South African rap star Kiernan Jarryd Forbes, alias AKA, should be wary of a fatal gunshot.
She said God told her to urge AKA to avoid public gatherings or he will be a target of an assassination.
On May 2, 2021, she wrote; "God says: South Africa's Rap artist, AKA should beware of a gunshot that will take his life.
He should avoid mafia friendships and gatherings or else he will become a target #SouthAfrica"
Disconcertingly, her prediction appears to coincide with events which surrounded the death of AKA on Saturday February 10, 2023.
In a recent post, the publisher said Tems will be the one to tame Future and make him to finally settle down.
"God says: Music Artists, Future and Tems will eventually get married. Tems will use her African maternal hand to tame Future into marital submission @future @tems," Ahunna wrote on February 11, 2023.