My anxiety got worse after BBNaija –Angel Smith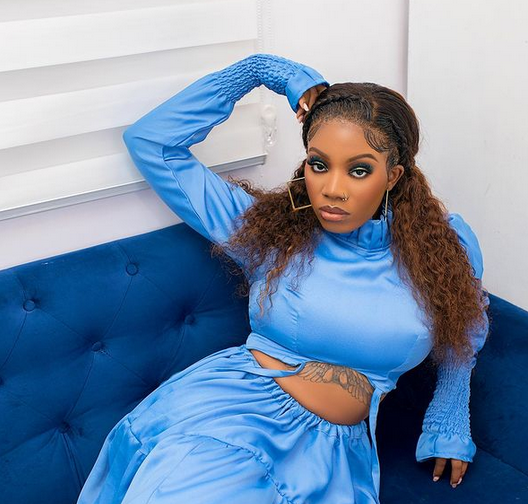 Angel Smith, a former Big Brother Naija (Shine Ya Eye) contestant, claimed that after competing in the reality TV programme, her anxiety grew worse.
She stated in an interview with Saturday Beats, "I have voiced out my struggles with anxiety and depression. My anxiety became significantly worse after the show (BBN). I could not come online without giving myself a pep talk, especially after a lie was published about me. There was this whole Internet saga of people misconstruing things, and even lying against me to fit a narrative. It was hell. Now, I still struggle with coming online; it makes me anxious. Sometimes, I laugh about it, but it has made me so fierce about protecting my space, even with my fans. I am not the fun Angel that used to gist with them anymore."
Speaking on the inspiration behind her podcast, 'Of Blood, Bones and Water', she said, "It was inspired by struggle and silence. I struggled so much growing up, and I said it while in BBN; from self-harm to sexual assault, physical assault, death of my boyfriend and homelessness because I had left home. It felt like the universe was taunting me, and I went through all that while having a social media presence that seemed jovial. That was because I was silent. Sometimes, people judge one for always being sad. So, people choose struggling in silence. I started the podcast to normalise vulnerability. I want people to feel safe in their vulnerability."
Advising individuals in abusive romantic relationships, she said, "I always roll my eyes whenever I hear people telling persons in abusive relationships to leave. Some people leave, and their abusive partners kill them; so, it is not easy to leave. There are many factors to consider and truthfully, I don't know the right approach.
"For people in such situations, they should reach out to their friends, family members, therapists, or anyone that can help them. They should make sure that they are always surrounded by people. They should also ensure that they are never alone with their abusers. Also, they should tell people close to them that if anything happens to them, they should hold their abusers responsible."