BBNaija's Tacha gives money to fans with PVCs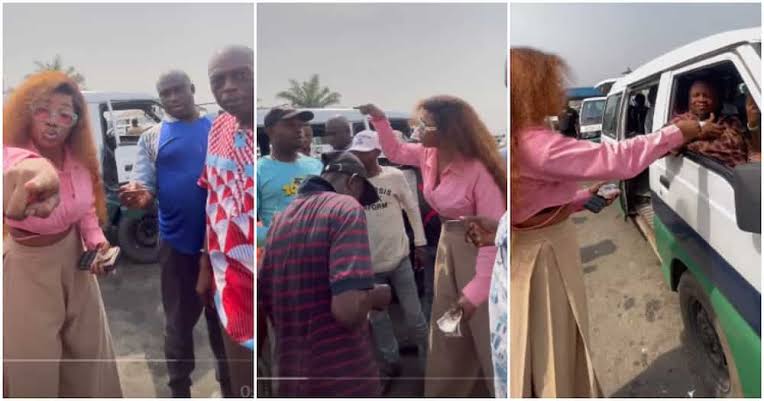 Natacha Akide, popularly known as Tacha, a 2019 Big Brother Naija contestant, has distributed cash to people with Permanent Voters Cards (PVC) in Port Harcourt, Rivers State.
On Wednesday, January 11, she shared a video of herself sharing the money across social media platforms.
The brand influencer captioned the Instagram video:
"I will never get tired!!!! We keep going. Tag everyone who's yet to go pick up their PVCS!!! They are part of the PROBLEM!"
In the video, she is seen giving those with PVCs an unspecified amount of money, while telling them to vote their conscience.
The reality TV star had travelled from Lagos to Rivers State days earlier to collect her own PVC.
She announced the collection in a video posted on social media, telling her followers to vote for good leaders and kick out the bad ones.
She also shared pictures of her posing with the card, writing in parts: Make it a DUTY!!! Next month is not "next year" anymore!! In FEB we DECIDE!!! We decide our future for the next 8 years!! I know this will be the first time voting for ALOT of y'all and that's GREAT!!! It's my first time too!! we in this TOGETHER!!!
Tacha, who participated actively in the #EndSARS protest in October 2020, has been consistent in her campaign for people to get their PVCs.
She took singer Mr2kay along to her community in Rivers State in June 2022 to sensitise the people on their voting power and the need to obtain their PVCs.
Tacha posted several videos during the campaign on social media, including one of her addressing people in the rain.