UNIZIK student shot dead while attempting to collect sim card from stolen phone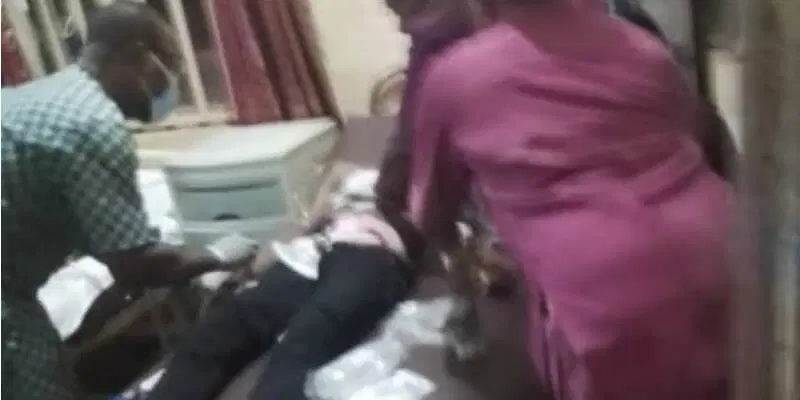 Daniel, a 200-level student at Nnamdi Azikiwe University Awka, was shot dead by armed robbers while attempting to retrieve a sim card from his stolen phone.
It was learned that the tragic incident took place on Sunday, January 8, when some armed robbers attacked the Philosophy student at Success Lodge Ifite. His phone was taken from him by the robbers who came to raid the lodge.
According to reports, Late Daniel was shot in the stomach while attempting to retrieve his sim card from his phone, which was already in the hands of the robbers. He was taken to the hospital in a hurry, but died there later from excessive blood loss.
Reacting to the incident, the Anambra state police command via its Twitter handle said, "This is unfortunate, I got this information from the SUG president, yesternight. I have also escalated to the DPO covering the area. Police patrol has been on since then. I urge the witness of the incident to help us with information, please."
Recall that a UNIZK final-year student, Godson Anumenwe, was killed by a stray bullet during a gun battle between unknown gunmen and soldiers at a military checkpoint at Ubomiri in Mbaitoli Local Government Area of Imo State.