Nigeria's ambassador to Spain Ademola Seriki is dead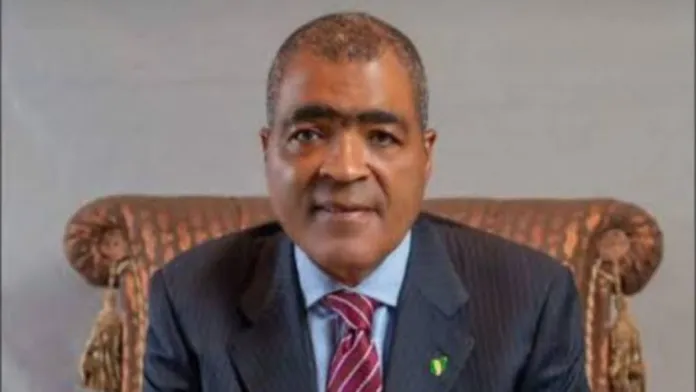 Nigeria's ambassador to Spain Ademola Seriki has died in the Spanish capital of Madrid at the age of 63.
In a statement signed by his children, the former minister passed on "surrounded by his family" on Thursday, December 15.
The statement read, "It is with heavy hearts and profound gratitude to Almighty Allah that we announce the loss of our much-loved and admired patriarch, husband, father, grandfather, brother, uncle and friend, His Excellency, Ambassador Demola Seriki, on December 15, 2022.
"He passed away peacefully surrounded by his family in Madrid, Spain."
Born on November 30, 1959, Seriki was earlier this year accused of living a flamboyant lifestyle in Spain, driving a posh vehicle, threatening his Nigerian staff with forced retirement among others.
The allegations came about a year after he assumed office in January 2021.
Reacting to the allegations, Seriki admitted owning a Range Rover which he said he brought from Nigeria because there was no representative car when he arrived in Spain.
He claimed that those making up the allegations were not impressed with the shake-up he did when he arrived at his duty post in Spain.
In a chat with The Capital, he said, "Unlike other public officials who would have used the embassy's money to buy an official car, I brought my personal Range Rover from Nigeria for use at no expense to the Nigerian government or the embassy. I brought my car to give respect to my country. I am allowed to bring my car. Where is the crime in that?"
Seriki also stated that the total number of staff at the Nigerian outpost in Spain was supposed to be 15 but he met 25. So, to save Nigeria some cash, he opted to remove the redundant staff. He said he offered them opportunities with similarly capped monetary returns but they refused.