BBNaija's Deji reacts to rumour he threatened to leak Chichi's nude video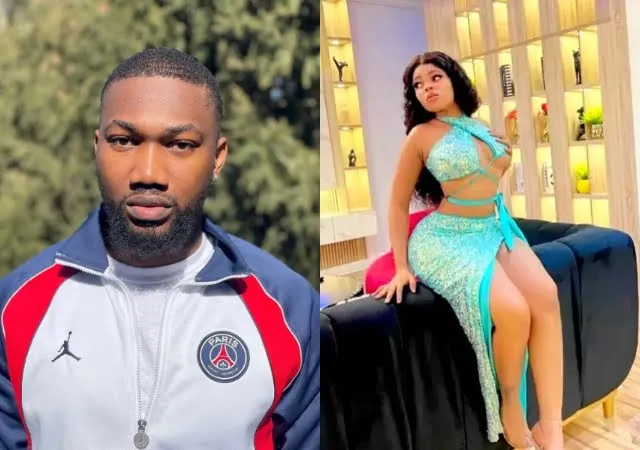 Deji Morafa, a reality star on Big Brother Naija, has responded to rumours that he threatened to leak a video showing fellow reality star Chichi nude.
On Thursday, Deji shared a tweet from Bellato29, a Twitter user who claimed that Chichi, who had a sexual relationship with Deji while they were both contestants on BBNaija, had exposed herself to the latter during a WhatsApp video call.
Deji allegedly threatened to reveal Chichi's past relationships with other men, according to Bella.
She wrote: "The secret is her age and Nudes she showed him on WhatsApp call when he traveled to USA 🇺🇸 #BBNaija and all the runs she did in the past if I am chi chi let her allow him to expose her he will be the one people will drag because nobody likes a Snitch. @Deji_Morafa @chichiofficiall."
Reacting in a follow-up tweet, Deji who denied the allegation, called Bella a delusional person.
Aside from the alleged threat to release Chichi's naked videos, Deji was also accused of being gay to which he responded by saying, "I am seeing a lot of narratives invented by people who have nothing better to do with their lives. Bruhhh it's almost 2023 and people still think tagging someone gay/homosexual is a form of abuse."