Jibola Dabo reveals how onscreen romance affected his political ambition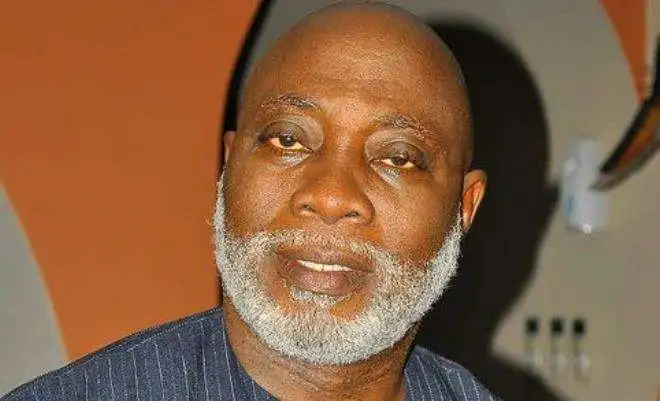 Jibola Dabo, an actor, has discussed how his political aspirations were impacted by an on-screen kiss he shared on set with another actor.
In an interview with Emmanuel Ojo that was published on Saturday, the movie star from Lagos revealed this.
He claimed that the kiss had a negative impact on his political aspirations and desire to serve his community because most people questioned his moral character and suitability to represent them.
He said in parts: "I remember a scene in one of these movies where I had to kiss a man. I despise cigarette smoking and I can't even stand it, but the guy I had to kiss is a smoker. Each time I kissed this person's lips and the director said cut! I went to spit and rinsed my mouth with water and the guy kept saying, 'Uncle, sorry'. But the public wouldn't see that. All they see is me kissing a guy and some people were saying, 'How is he comfortable kissing a man?' I got calls from all over.
"It also affected me when I thought of the need to help my community and I went into politics. People used it against me, saying, 'Is this the person who will represent us?' Some pictures came out from the movies and were called mess. A young man actually phoned me and also called me out and said a whole lot of nasty things to me. He said his dad allowed him to go into theatre when he discovered me but now, I had disappointed him because I took some of those roles."
Speaking further, the 80-year-old added: "I was told that I was actually supposed to be led out and stoned. A woman once slapped me at a gas station in Alapere because of a role I took in a movie where I fell in love and moved in with a young girl. After she slapped me, I thanked her for her reaction. What it really meant to me was that I played the role well. It doesn't make me happy but somehow, I'm happy because it meant that my acting was real enough. So, it boosts my ego about the role. But that's just one out of many experiences like that."
The actor played the late Muna Obiekwe's love interest in the 2010 controversial film Dirty Secret.
Directed by Theodore Anyanji, the movie also starred Tonto Dikeh, Maryann Apollo and Frank Artus.