Skit maker Sabinus acquires another Mercedes Benz one month after ghastly accident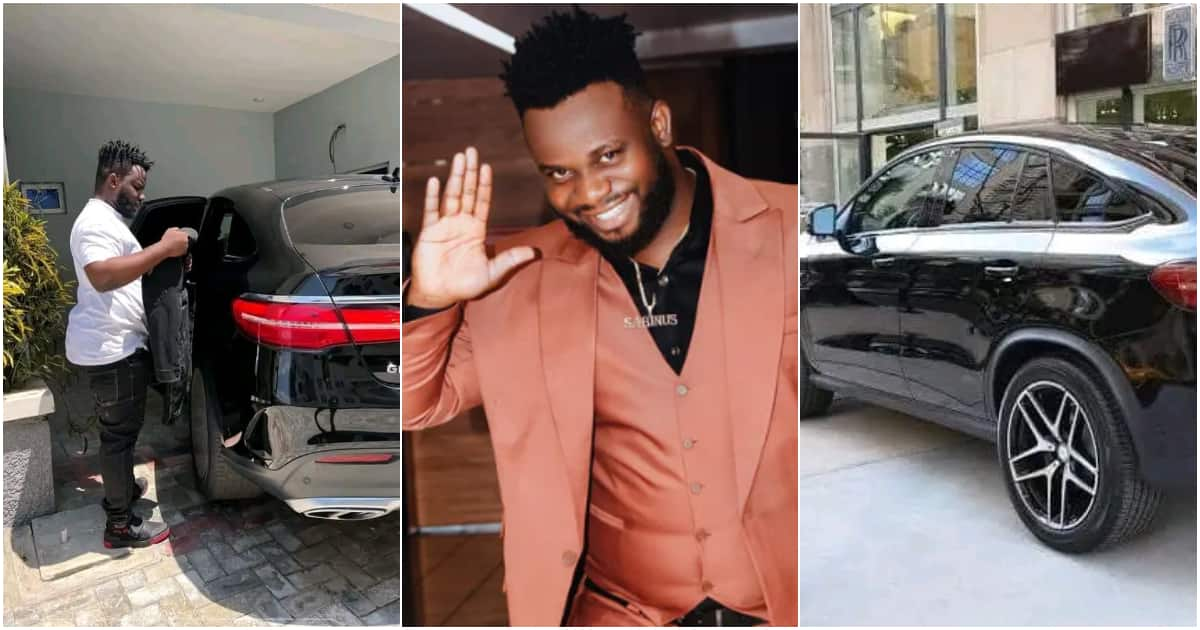 One month after crashing his previous vehicle in a horrific accident, skit creator Chukwuemeka Ejekwu, also known as Sabinus, purchased a new Mercedes Benz.
On Tuesday, a video of Sabinus and the white Benz was posted to Instagram.
The comedian was heard saying in the video, "It's brand new, we just got a car replacement you know, the accident that happened. All thanks to Alliance Insurance with the help of auto check."
On September 10, Sabinus was involved in a collision in Lagos.
The following day, videos of the damaged car were posted to Instagram. The video showed a disgruntled Sabinus telling those around him about the incident.
Some minutes after the incident, the comedian went live on Instagram to reassure his fans that he was okay.
Sabinus said, "For the people calling, I am receiving messages, I am okay. Don't be afraid. The only thing I keep saying is people should avoid drinking before driving. It is the first time I will be seeing a car driving in one lane, and another car in another lane drive into the other lane and scatter the motor.
"We thank God. We thank God for life first. So Sabinus, I am safe, nothing happened to me. I am okay. Don't be afraid. Who dies are those with bad hands those whose hands are not clean. We thank God."
A few hours before the crash, some media reports claimed the 27-year-old got engaged to his girlfriend in a private ceremony in Era-Ojo area of Lagos State.