IVD saga: Blessing CEO issues a stern warning to Anita Joseph, Nkechi Blessing, others on IG live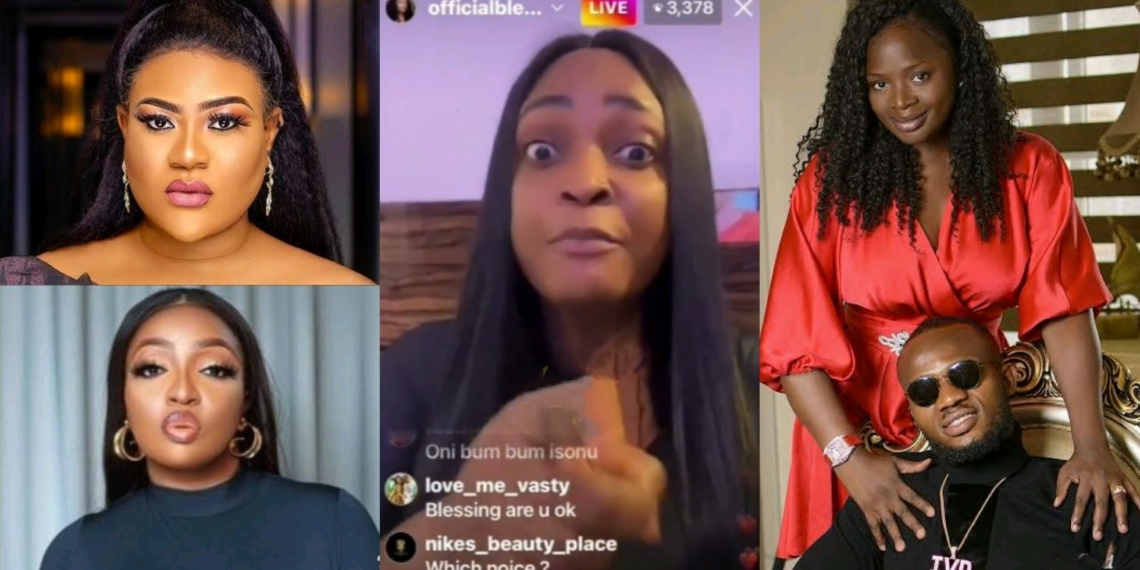 Blessing Nkiru Okoro, a controversial self-described relationship expert also known as Blessing CEO, has taken to Instagram Live to warn celebrities who have warned her to stop talking about the viral IVD and Bimbo saga.
The therapist had previously asserted that Lagos auto dealer IVD had experienced domestic abuse during his marriage to the late Bimbo Ogbonna. She had used her social media accounts to provide evidence to support her assertions, despite the fact that IVD was already in police custody for the murder of his wife.
She also claimed that Bimbo killed herself because she had always been suicidal and that Bimbo's family was after IVD's property.
She was urged to stop dragging the dead around and put the matter to rest by Nkechi Blessing and Anita Joseph in their comments on her post.
Nkechi Blessing wrote:
"Blessing why not allow this matter rest… What exactly do you stand to gain dragging the dead like this?"
Anita Joseph wrote:
"Has Blessing odiro Kwa ma? Do you realise people are hurting and mourning Mba ọ imetanokwa yáa naa naaa mba."
Reacting to their call out, Blessing CEO created a new account, after her main account was disabled to lash out at them.
In an Instagram live session, she slammed them for being hypocritical.
Blessing noted how the public would have been applauding her, if she was pitching tent with Bimbo.
Issuing a stern warning to Anita Joseph and co, she vowed to insult them, whenever they call her on the issue.