Obi Cubana reacts to auto dealer IVD, late wife situation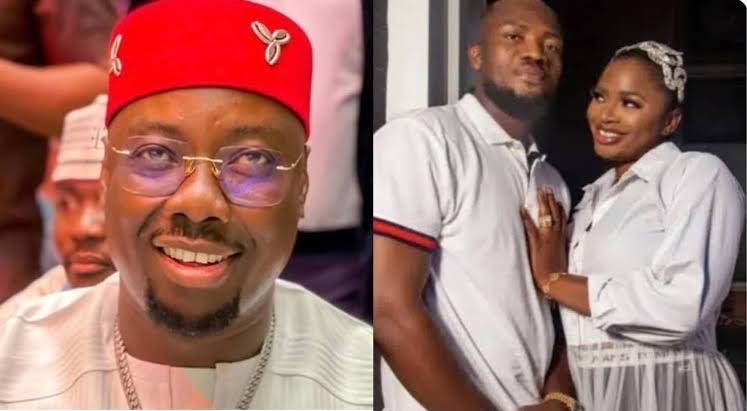 Obi Cubana, a nightlife entrepreneur, has reacted to the death of Bimbo Ogbonna, the wife of popular auto dealer Ikechukwu Ogbonna aka IVD.
Bimbo allegedly got into an argument with her husband before setting fire to their home in Lekki, Lagos. She allegedly succumbed to the burns on October 15.
After allegations of domestic violence against IVD, Bimbo and her husband publicly reconciled two years prior to her passing.
Nigerians are outraged over her death.
Obi Cubana spoke out on the issue and cautioned young people to never raise their hands against another person.
The 47-year-old advised them to swallow their pride and leave so they could continue living to tell the tales.
"Dear Youth!!! Today, I'm here to offer advice. Whatever the circumstance, Whatever the situation, NEVER you raise your hands on a fellow human!!! Wife, Husband, Boyfriend, Girlfriend, Child, House help, Staff, WHOEVER!!! Be a 'coward'…..walk away!!! Be the 'loser'……walk away!!! Be the 'weak one'……walk away!!! Domestic violence is a NO NO!!! Office or workplace violence or abuse is a NO NO!!!" He wrote on Instagram.
The businessman added that youths should walk away from toxic people, environment and situations.
IVD has been arrested and his case transferred to the State Criminal Investigation Department in Yaba area of Lagos.