His good deeds brought us to him- Billionair Obi Cuban remineces on story of former hawker, Jeremiah Ekuma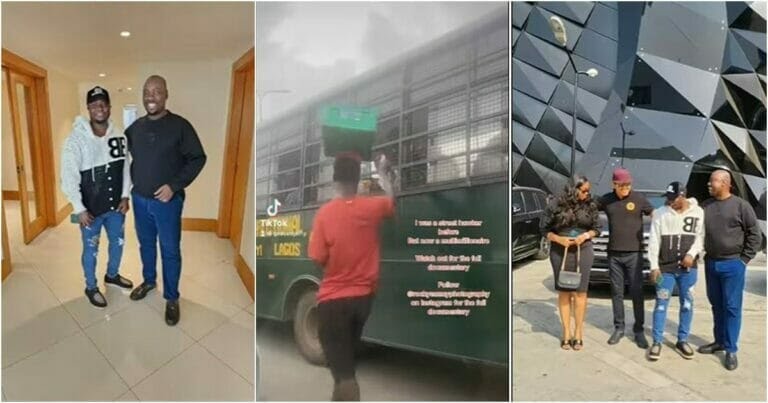 Billionaire Obinna Iyiegbub popularly know as Obi Cuban took to his social media handle recently as he recalled the story of former hawker Jerry Ekuma.
The grace to grace story of Mr Jerry Ekuma caused manys hearts to melt during the early period of the year, as a video of a pure water seller found giving his earnings to prisoners on January 2022 as they where transported away went viral. This act of selflessness drew the attention of many including Billionair and entrepreneur Obi Cuban.
Star celeb Obi Cubana went on to offer a scholarship to the young man, and also promised him a job once he was done with his studies.
Currently Jerry is studying Law, and gives glims time to time about his life on social media. Obi Cubana deemed it fit to reflect on the lads story, as he made the post on his Instagram account.
He wrote:
"A short story!
Remember Jerry?
It's been almost a year his good deeds brought him to us.
Keep doing good, God is watching!
God has remembered Jerry!!!
Thank you @daddyfreeze for bringing him to limelight 🙏🦅
@jerryluck_ is doing great 👌👍🌹"
View post;