Bimbo Ademoye reveals secret of beautiful skin on Anikulapo set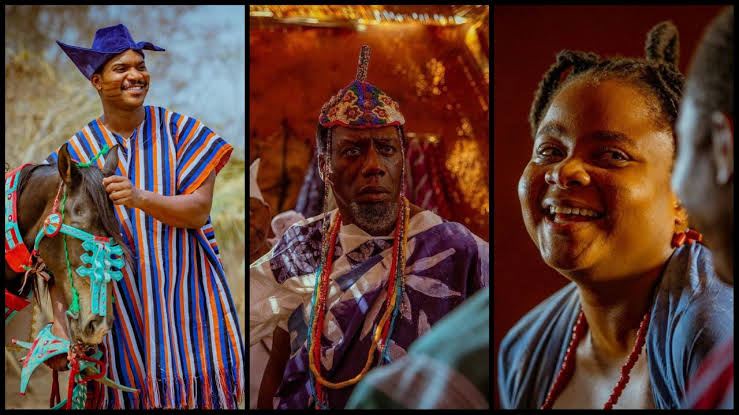 On the set of Kunle Afolayan's Netflix sensation Anikulapo, actress Bimbo Ademoye shared the secret to her flawless skin.
On September 27, the 31-year-old shared behind-the-scenes images from the set in an Instagram post where she also discussed how to stay beautiful while living in a village at the time.
She wrote: "All through my stay in the village filming #anikulapothemovie. I still maintained beauty. All thanks to my skincare plug @beautifulbody.ng. No sunburn. Skin was always and still is on fleek.
"My favorite part was them being able to deliver to that remote area Pls don't forget #anikulapo is coming to Netflix and cinema on the 30th of September (Friday) can't wait for you to see it."
Since its release on September 30, Bimbo Ademoye has received praises for her performance as Arolake in the film.
Set in the 17th century Oyo kingdom and directed by Kunle Afolayan, Anikulapo takes us through the journey of Saro, a travelling cloth weaver, who was beaten to death for having an affair with the Alaafin's youngest wife Queen Arolake played by Bimbo.