Why I ran away from home- Wofai Fada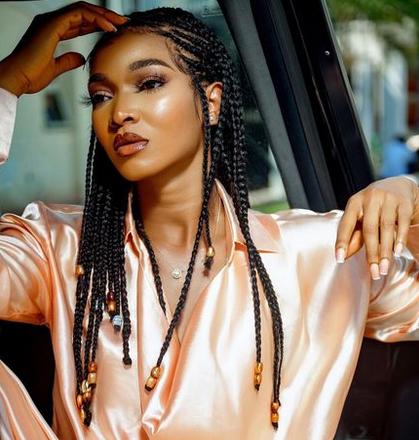 Actress and skit maker, Wofai Fada has recounted that at some point in her life she ran away from home.
The svelte damsel made this known in a chat with Lilian's couch, a show hosted by her colleague, Lilian Afegbai.
She said: "Growing up, my dad wanted me to be a doctor. My mom came from a family of lawyers so she wanted me to be a lawyer and they know the kind of person they had. How can you look at me and say come and be a doctor. Even my dad won't allow me to give him an injection. I ran away from home at some point because I was tired of being who they wanted me to be. I wasn't happy so I landed in theatre arts. I am very sure that's where God wanted me to be. Studying theatre arts, I knew there was no life for me in Calabar because I attended the University of Calabar. I knew I wanted to come to Lagos".
In the course of the show, Lilian lauded Wofai who doubles as the co-host of a sports show. Replying her, she said: "Nigerians don't really celebrate their own which is sad. It doesn't motivate one to doing much".
Speaking further, Wofai bemoaned being typecast in Nollywood.
"Yes I am being typecast. It is a problem for me but I am, the one that will bring my solution. All the movies I have been getting, its either I am being aggressive or I am playing the best friend role. This is the thing about Nigerian producers, once you are good at something they want you to do that thing over and over again. I feel like they have not really used me. They have not really seen my potentials. I have a lot to offer".