How Ministers summoned me to Abuja in 2017, threatened my life — Apostle Suleman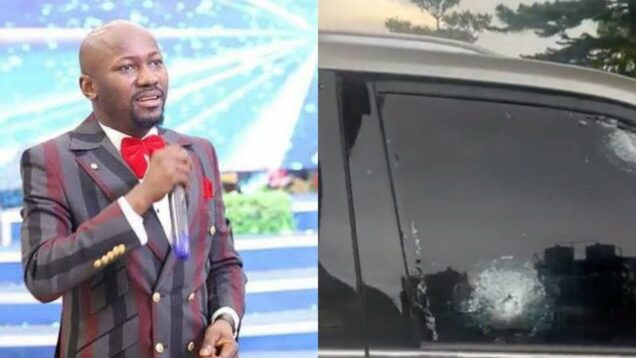 President of Omega Fire Ministries (OFM) Apostle Johnson Suleman has alleged that some federal ministers threatened his life in 2017 because he was speaking against increasing violence in the country.
Suleman was attacked on October 21 in Auchi, Edo State by gunmen on his return from Tanzania. Six of his aides including three police orderlies were killed.
In a 50-second video seen on Friday, Suleman said: "In 2017, some ministers called me to Abuja after I spoke against the killings on a national scale, and they sat me down, threw a bag of money, and they said to me, 'Take this and shut up.'
"They threw out an AK-47 (rifle), they threw out a newspaper, and they said take the money or you go by these two (AK-47 rifle and newspaper).
"I said to them, 'I never knew what I said was actually a big deal, now I want to start talking.' I said, 'If you want to come for me, please you are very free to bother yourselves, because I will keep talking'. And I kept on speaking."
The cleric had earlier accused the police of a cover-up after one of the suspected gunmen reportedly caught alive was shot dead by the police.