Bomesi: A novel of triumph, resilience and the all American dream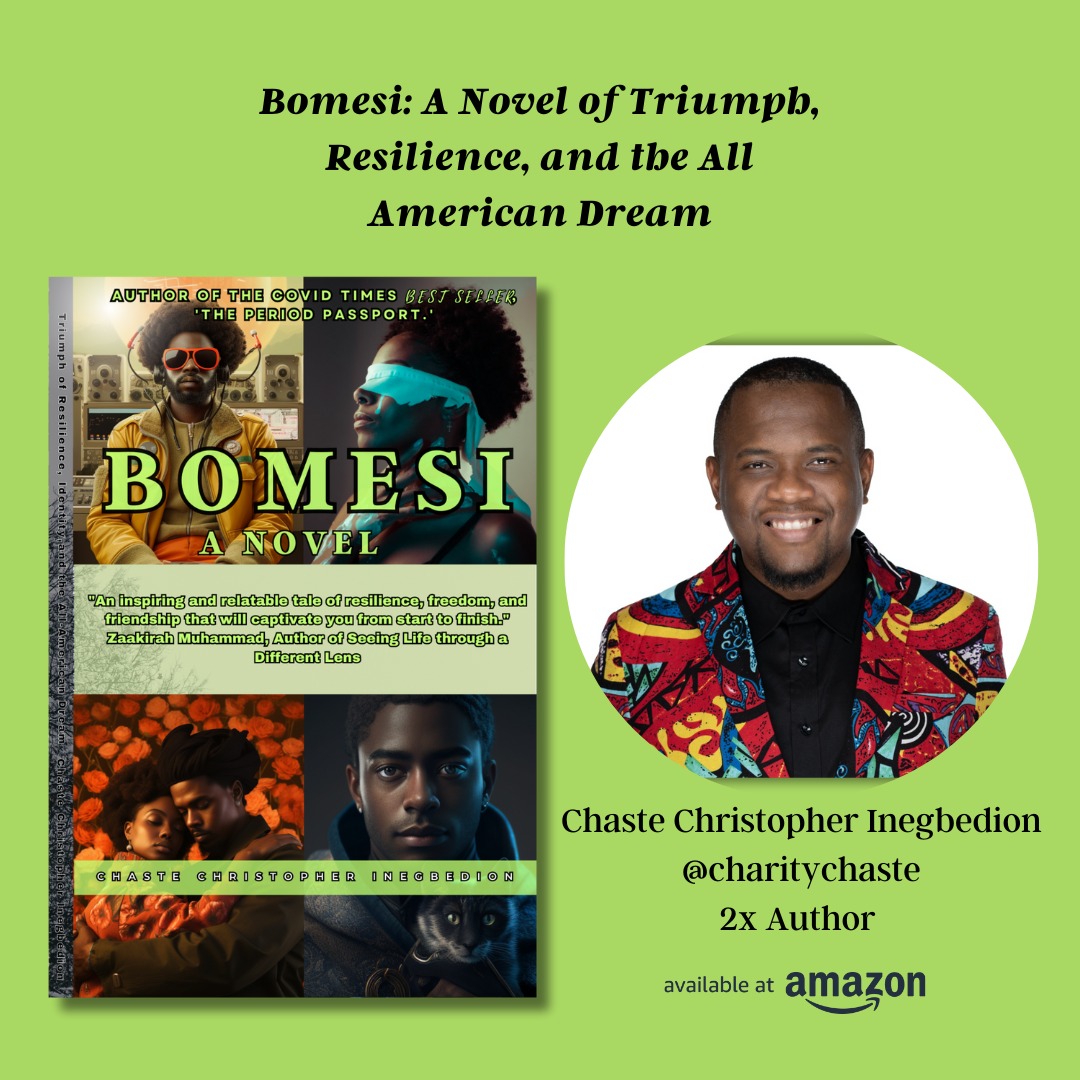 Chaste Christopher Inegbedion, Book Review "Bomesi."
Thank you for sending a copy of your book to Abdul Haadee & Khaidah Muhammad, Muskogee, OK.
I appreciate having the opportunity to share my comments. I know that writers write from personal experience even though the content is fiction. During my reading I realized the main character and I had similar real-life experiences, I was previously married to a Nigerian man who experienced American racism in Atlanta, GA at his workplace which resulted in his resignation. He also experienced envy and jealousy from co-workers because of the clothes and jewelry he wore to work before changing to his uniform. In addition, one of his family members was also detained by ICE Immigration officers while returning to Atlanta University after traveling out of state.
I also connected with your main character's employment as a caretaker at a nursing facility, because my former son-in-law who is a certified airplane technician was only hired to work first in a warehouse, then as an aide for elder care nursing home. My other friends who migrated from W. Africa, Caribbean, S. America to USA with intentions (dreams) of becoming rich and famous, shared the horror of their realities with us.
The final connection was when the main character emphasized how learning to play chess aided his intellectual pursuits and social relationships. My husband and I are working with The Gambia Chess Federation to develop scholastic chess-in-school curriculums for youth (boys & girls) in Senegambia schools.
We pray you will continue to write and have great success in your chosen endeavors.
With Gratitude,
Mama Khaidah
HajjahKhaidah07@gmail.com