"He is right but…" – Uche Ebere reacts to 2face's comment on men cheating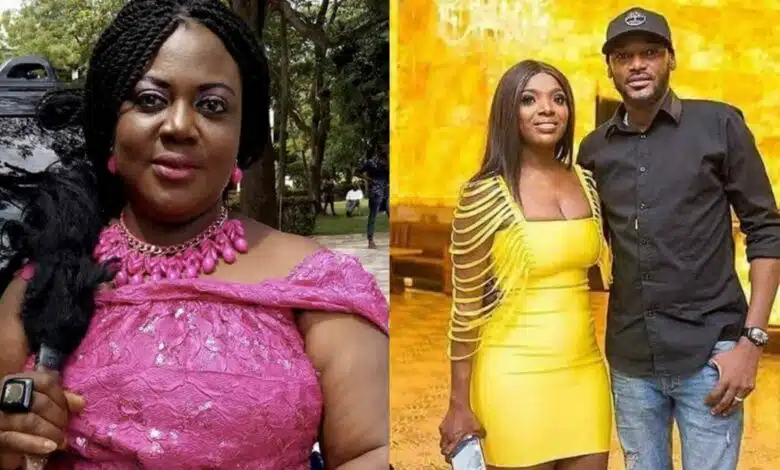 Nollywood actress, Uche Ebere has reacted in defense of Nigerian singer, 2face's comment on men cheating in their relationships.
It was previously stated that the musician explained on the Young, Famous, and African reality show that men cheat because they want to sate part of their natural urges. His wife was enraged and tackled the singer.
Reacting to this, the veteran actress defended the singer, stating that he was right in his claim.
She asserts that although what Tuface had stated was accurate, she was against him speaking it in front of his wife.
She recommended that Tuface should have simply dodged the subject rather than responding.
In her words;
"Many people pretends a lot on this app, truth is truth no matter who Is saying it, tuface is right but I'm against saying it in the presence of his wife, which makes the wife trying to play victim and trying to take it personal from her facial reaction, he would have avoided the question instead"