"Why I got married for a third time" Tchidi Chikere spills, reacts to backlash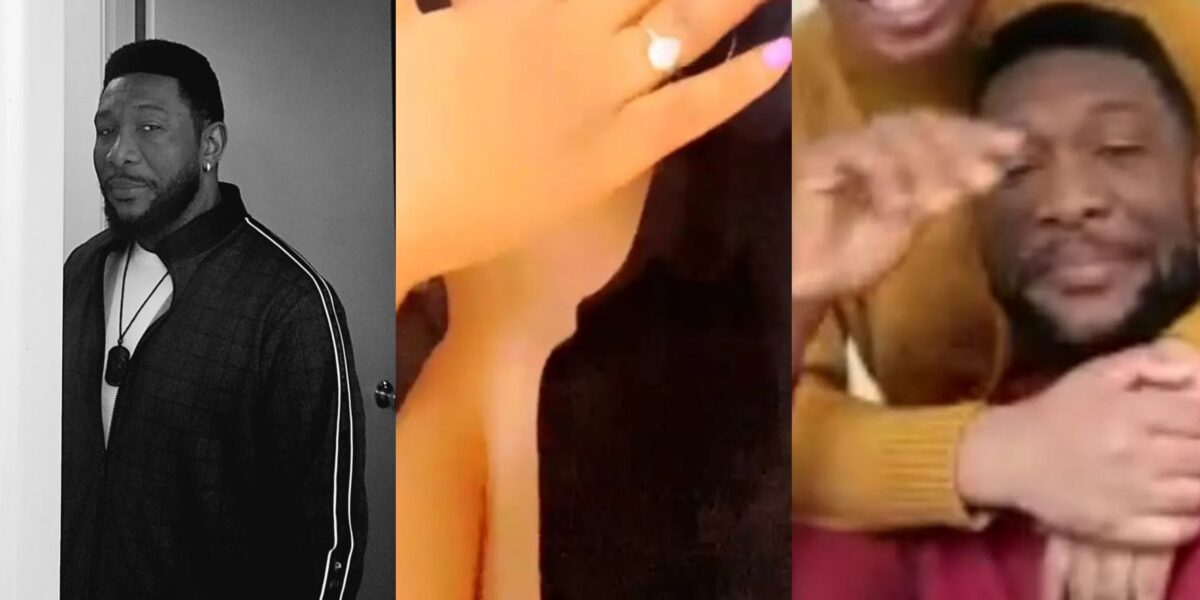 Tchidi Chikere, a Nigerian filmmaker, has spoken out about his new marriage after receiving harsh criticism for marrying for the third time.
On Monday, ER reported that has given marriage a third try after previously failing twice.
The filmmaker was previously married to Sophie, and when that marriage ended, he married actress Nuella Njibigbo, who has since left the marriage as well.
Tchidi Chikere, a filmmaker, announced his new marriage on Instagram, showing off his new wife's ring finger with the caption:
"Married! We did it here some months ago..just so my friends and fans know I m okay and HAPPY. God is on the throne".
Meanwhile, the new wife has been unraveled to be one Kenechukwu Ezeh who is also an actress and a good friend of Yul Edochie's second wife, Judy Austin.
The filmmaker, however, received heavy backlash for getting married rather than working on himself.
Taking to his Instagram page to advise his fans and followers, he stated that no one will pay them for the years they waited and stayed unhappy.
He admonished them to choose their friends, and fall in love with a good woman or man, no matter how long it takes the to find their partner.
Tchidi further noted how they have only one life to live.
"Someone needs to hear this advice. No one will pay you for how long waited. How long you stayed unhappy? How. long you were alone. We are l solitary birds… Choose you! Love your real friends. Fall in love with a good woman or man, no matter how long it takes you to find him/her, or how many times you try. You have only one life to live. Most of all, be at peace with God".