Portable debunks reports of being arrested, releases official statement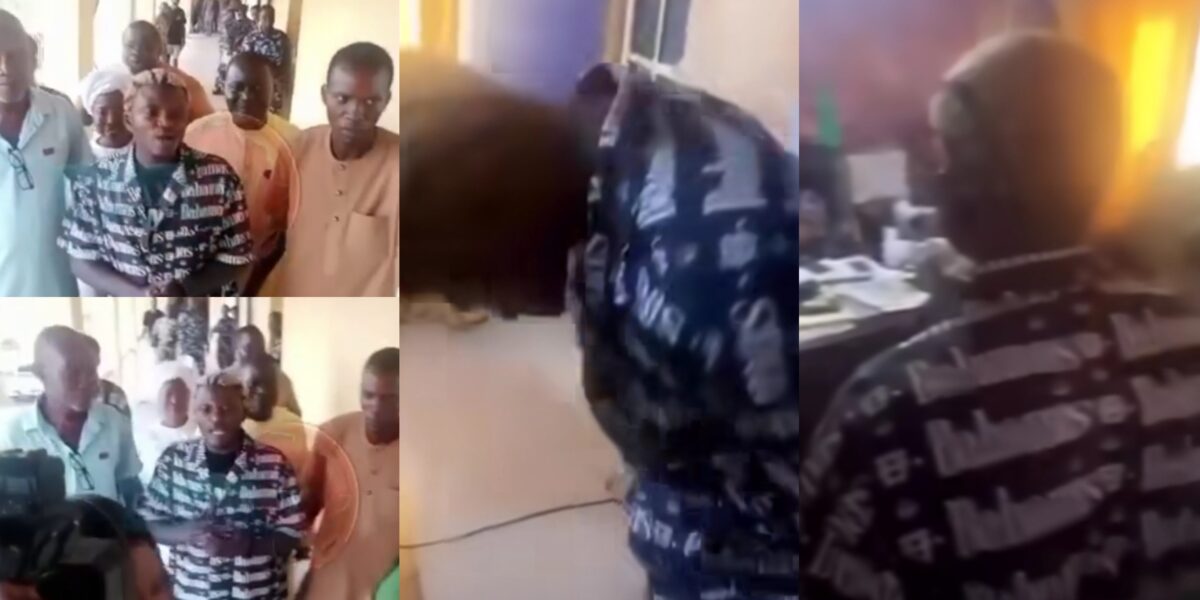 Habeeb Okikiola, better known as Portable, a Nigerian singer, has issued his first official statement since his arrest.
His management denied reports of him being arrested by Ogun State police on his Instagram page.
According to his team, the singer accepted the police invitation because he believes they are the citizens' friend.
They remain optimistic that everything will go well because he is with the CP and the problem has been resolved.
"Remain calm as everything is under control. We writing this for those reaching out to us Portable wasn't arrested he went to the police station himself to honor the invitation of the police. Police is our friend we trust and believe the force will carry out their investigations and everything will be done appropriately. We are positive that all will go well as he is with the CP and the issue is been attended to".
"Thanks to everything reaching out we trust in the police force to do their investigation diligent we are positive".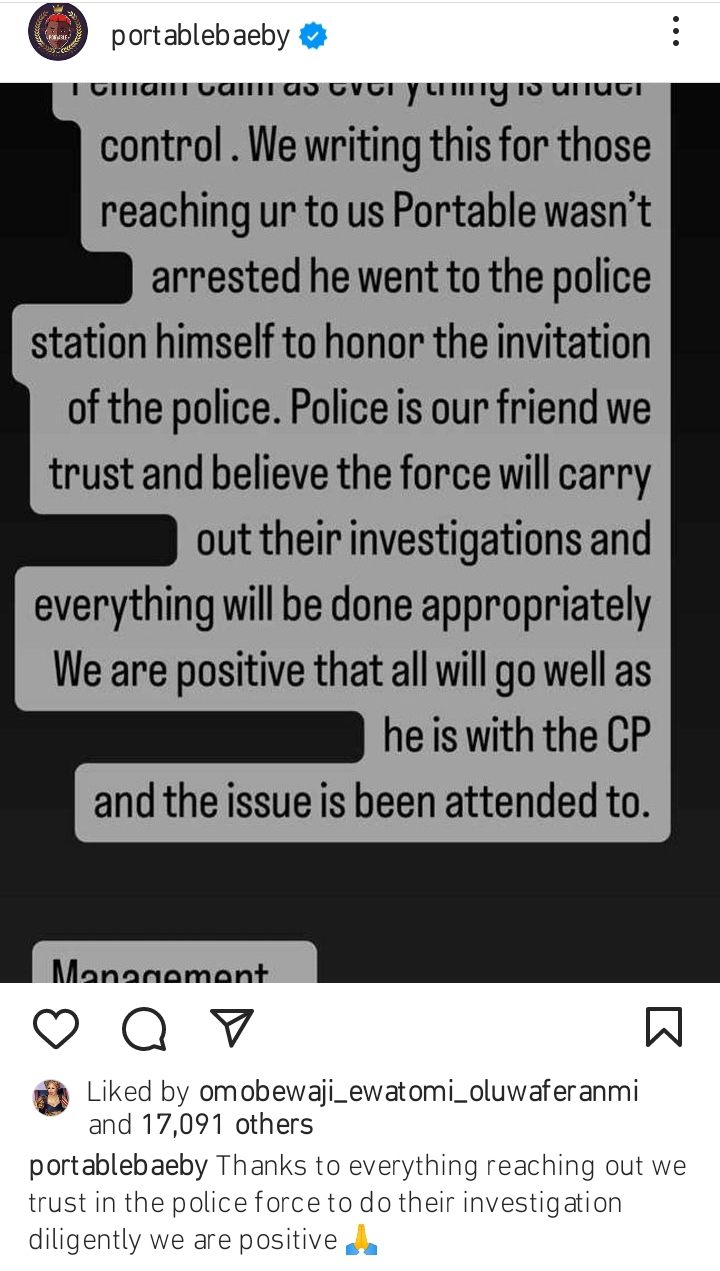 It was reported earlier that Portable had been humbled following his detention at the Police headquarters in Elewaran, Abeokuta.
The Ogun State police command issued a 72-hour ultimatum to the "Zazoo" crooner to report himself to the nearest police station after he was captured in a viral video rough-housing police officers.
Portable, as usual, did not report to the nearest police station and was arrested and detained at the State Police headquarters in Eleweran, Abeokuta.
Portable, who had been humiliated, was seen attempting to defend himself at the Police headquarters in a new video that went viral on the internet.
During questioning, Portable claimed that he didn't know that the men who stormed his bar in the Sango Ota area to arrest him on Tuesday were police officers.