"You just erased your father Fela's history"– Singer Peter Okoye slams Seun Kuti for calling Peter Obi an opportunist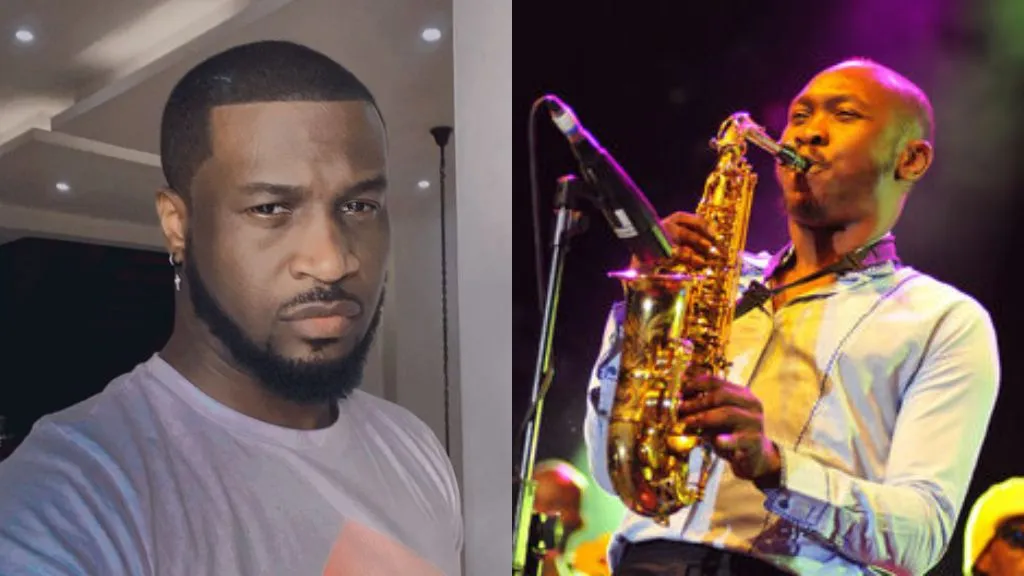 Afrobeat musician Seun Kuti was criticised by well-known Nigerian singer Peter Okoye, also known as Mr. P, for calling Labour Party presidential candidate Peter Obi an opportunist.
Seun Kuti had previously said that it takes the work of committed Nigerians, not an opportunist like Peter Obi, to save Nigeria.
Seun Kuti argued in a recent interview with TheMicOnPodcast that despite his friendship with Omoyele Sowore, one of the presidential candidates, he doesn't think politicians can save Nigeria—only Nigerians themselves can.
Even if Sowore wins the election, the son of the late singer insisted, he will not be able to govern effectively in a nation where there are states controlled by the PDP and the APC.
He continued by emphasising how Peter Obi is an opportunist who switched to the LP after losing the PDP primary.
Seun Kuti insisted that Obi is simply an internet president whose election starts and ends on social media but not in a reality where he lacked structural background.
Reacting, Peter Okoye via the insta-stories section of his verified Instagram page wrote, "Dude,I understand your frustration. But realize that the sky is big enough for all birds to fly. @burnaboy and other great artistes have climbed on our great Fela's ladder to blow. Comport your self and pray to your god. My God has blessed my destiny & i'll 4ever remain thankful. I'll surely keep you in my prayers. Learn from your nephew @Madekuti cos he is well guided and clean."
See screenshot of Peter Okoye post below;