Your movies have corrupted our society – Mike Bamiloye knocks Nollywood actors, actresses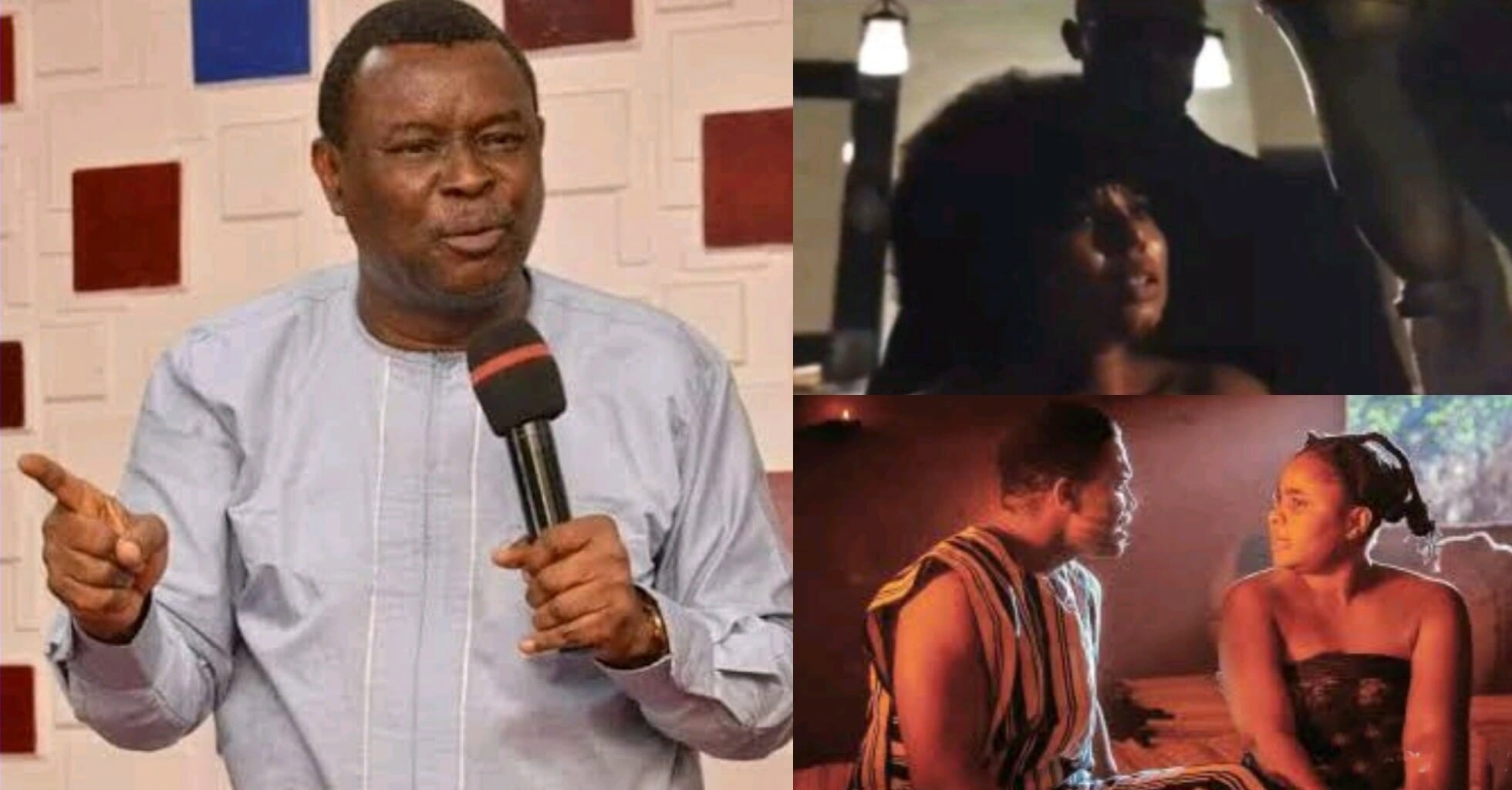 Mike Abayomi Bamiloye, a Nigerian gospel film actor and founder of Mount Zion Ministries, has criticised Nollywood actors and filmmakers who promote nudity, romance and other social vices with their movies.
Evangelist Bamiloye via his Instagram page on Thursday morning called out Nigerian actors and actresses who promote moral decadence with their 'excessive kissing and romance' portrayed in their movies.
The famous preacher claimed these celebrities have corrupted the society with the kind of movie displayed on TV.
His remarks about 'nudity' and 'movie romance' is coming in the wake of the loud nudity in the trending Netflix movies, Shanty Town, Anikulapo, etc.
Mike Bamiloye wrote in parts:
"HEAR ME, ACTORS AND ACTRESSES!
Dear Movie-Maker,
You think you are doing great movies?
You think you are making money?
You think you are getting popular?
Dear Movie Actor!
"You have acted in many Movies in Nigeria and all your achievement in life has been that
You have Kissed several ladies and romanced many girls on film set,
The roles you love to play in movies are Roles where Men have to kiss you and where you have to play love roles.
My Dear Movie Actor!
Honorable Nollywoodian!
How many Ladies have you kissed on movie sets?"
SEE FULL POST BELOW