Angel slams Nedu over comment on female BBNaija stars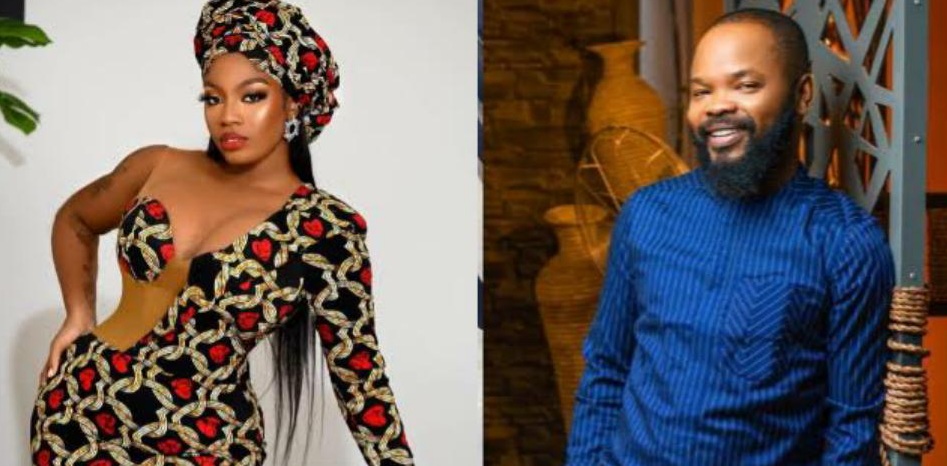 Angel, the Big Brother Naija (BBNaija) season six housemate, has taken a swipe at Nedu Wazobia, the radio personality.
In a flurry of Twitter posts, the reality TV star tackled the radio host over his "disparaging" comments about female BBNaija stars.
Nedu had insinuated that ladies who participate in the reality show are there to offer their bodies for sex and get clients.
"You know what Big Brother does for you, it takes you from here and shoots you up but there is no substance to hold you on to," the OAP said.
"Na 'Kpekus' (slang word for female sex organ)) most of them get to offer, they intentionally go there just to get 'customers.'"
In the tweets, Angel criticized Nedu's remarks, describing it as "distasteful and uncalled for."
The 2021 BBNaija housemate also argued that a lot of women had come out of the house to become actresses, start businesses, and build a solid brand.
The reality star also wondered why some men in the industry keep slut-shaming women, while describing Nedu as a "jealous rat".
"This is all so old and boring, I don't know why men can't just mind their business. So many women have come out of big brother to become actresses, start businesses and actually have a solid brand but because you all are so misogynistic and uninformed you say rubbish," she wrote.
"Every time it is a man in the industry slut-shaming women, you are over 40, if you want a sugar daddy then maybe get one, nobody is stopping you.
"Look how happily he is saying it. You people will shame women for having consensual sex and be surprised when men sexually assault women. T**o plaintiff, box patrollers, the coochie constables.
"Men are very jealous of women because I don't understand why you're upset about a grown woman's vagina. That's why blogs thrive on bringing down the women in big brother, some of the most hardworking people I've met, especially the ones you guys slut-shame a lot, shut up losers.
"Like this topic pi**es me off so much, then you people will come online and say "Nawa o, so she f**ks for money and she is oppressing us, don't believe everything on social media" nobody is oppressing you my dear, you're just a jealous rat."
Angel's outburst comes after Kess, another BBNaija star, had indirectly cautioned Nedu against "tagging female BBNaija housemates as sluts".