Mixed reactions as Pastor Tobi Adegboyega's choir sing 'Stand Strong' in church for Davido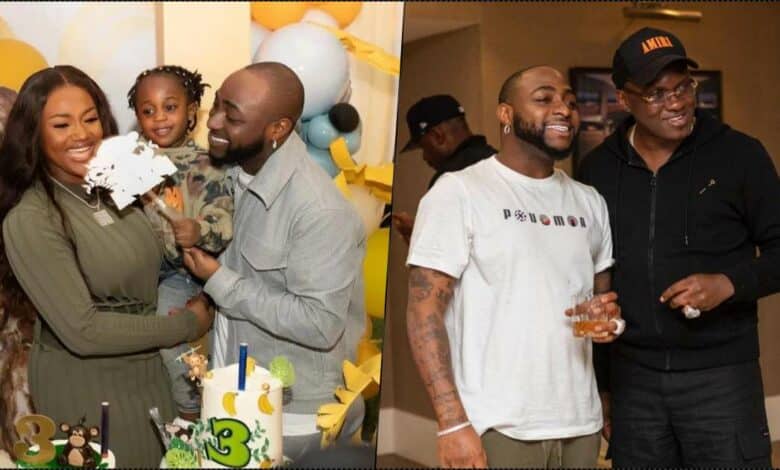 Nigerians have taken to social media in droves to voice their opinions regarding Pastor Adegboyega's choir's performance of Davido's hit song "Stand Strong" at the latter's church in the UK.
Pastor Tobi, founder of Salvation Proclaimers Anointed Church aka SPAC Nation led the choir to sing the hit song during a tribute held in honour of Ifeanyi Adeleke, son of Davido at the church service.
Many people responded to a video of the choir performing at the service that was posted on social media.
View a few of the comments on Twitter and Instagram.
Mercy wrote: "Despite I'm a fan of my baby David. This isn't proper in a church. A whole church? Braaaah."
Dedayo wrote: "Una dey whine God?"
"This pastor preaches love, God bless him," Charli wrote.
Emerald wrote: "This is not right, let's call a spade a spade."
"Where this church dey for UK I must find time to attend I wan sing Wizkid balance as a special number," Dele wrote.
Kaycee wrote: "You cannot try this in a mosque na why dem Dey everly take we Christians for a joke‼️ and some of unna wey be Christian's nor Dey help issues at all instead of condemning something unna go Dey celebrate am."
Gift wrote: "I call this fake love because this same man came out and said his choristers' songs were boring a few months back and told them to leave the alter, even if am a Davido fan, singing this in a church and alter for that matter does not look well, means you are worshipping Davido. Ah."