Ifeanyi Adeleke: Toyin Abraham, Cubana Chief Priest, others say powerful prayer for Davido, Chioma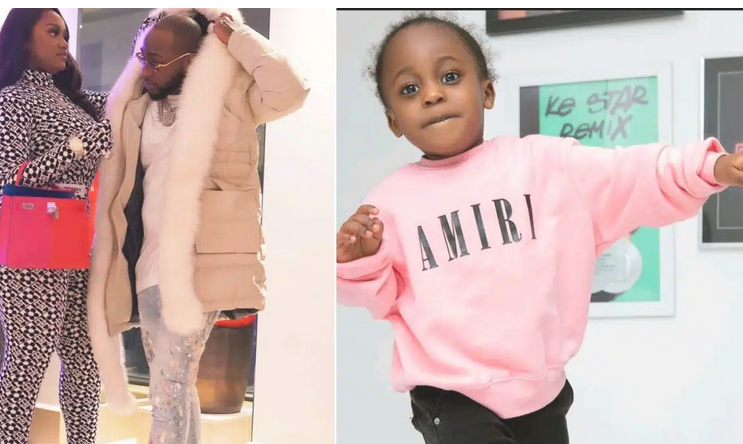 As celebrities react to the death of Ifeanyi Adeleke, the son of Davido and Chioma, Nollywood actress Toyin Abraham has offered a heartfelt prayer for the couple.
Ifeanyi, the couple's 3-year-old son, died, and they are still in mourning.
On Instagram, Toyin posted a picture of herself and Davido taken on the set of her film.
She prayed for the singer and his wife to experience complete joy.
Toyin affirmed that they would be content because God is with them.
"Omo Ola @davido. Your joy will be full, you will be happy. God is with you and Chioma. You are too much to spend, God will give you".
Also, Cubana Chief Priest, a celebrity bar man and socialite, prayed for triplets for Davido and Chioma.
"Our steps are guided by Jehovah @davido @thechefchi God must fix us. God is our only backup. We stand strong with you guys and we are coming out of this together. Our triplets are sure. Loading %….So help us God Amen @tobiadegboyega. Forever".
AY wrote: "Dear Lord, we will never understand why you would give us a blessing and allowed the devil to take it so quickly.
"No parents wants to outlive their children, and it's really not fair on the few good people who do a lot to help others keep their own children alive, by giving them hopes for a better tomorrow.
"This loss affects so many people. How do we even encourage them to move on? How can we ever trust caregivers with our children when we remember the painful circumstances surrounding that innocent child's death? Read more here.
Dotun wrote: "David means "Beloved", Chioma means "God is Good". In your prayers; Pray for them to bear this and stick together no matter what. The Love they grow with each other will always be their saving grace.This is a story we will never forget when the goodness of God prevails".