Jeta Amata's ex-wife Mbong remarries eight years after divorce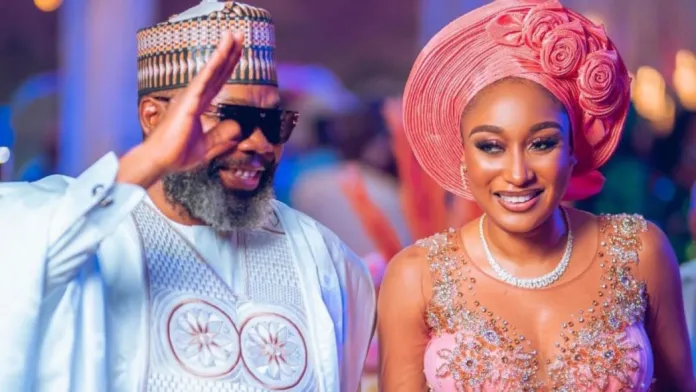 Eight years after divorcing director Jeta Amata, actress Mbong has gotten hitched once more.
On Monday morning, the 37-year-old marriage's announcement caught her Instagram fans off guard.
Mbong expressed her joy about her second chance at love by posting pictures from her wedding.
The Black November actress continued, "My life is really complete."
She wrote: "Surprise! I'm married! Everything I have EVER dreamt of, God has done. Wow…such a bold statement and dare I say that my life is truly complete! Being drenched in so much love, and surrounded by my closest pals as I celebrated my nuptials this past weekend felt so incredible. God has blessed me with the best of everything.
"My husband, family, friends, those who couldn't make it but still sent their love, vendors who worked tirelessly to make my day so special and of course everyone who made huge sacrifices to witness this day, I'm super grateful. Thank you! Thank you!! Thank you!!!"
Mbong met Jeta, while she was a 16-year-old at an audition in Calabar in 2001.
The duo got married in 2008; they separated in 2013 and were divorced in 2014. They have a daughter together named Veno.
In June 2021, Jeta raised alarm over the whereabouts of his ex-wife.
Jeta and Mbong have remained within reach since they went their separate ways and have even worked on a movie together.