Yul Edochie sparks reactions after announcing calling to be 'minister of God'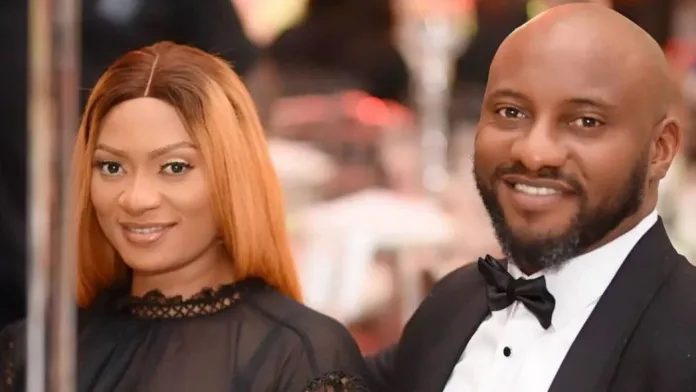 Yul Edochie, an actor, sparked outrage on social media after announcing that he has been called to be a minister of God.
The 40-year-old declared his readiness to fulfil his role as a minister of God in a video that was uploaded to YouTube on Wednesday night.
Yul Edochie, who has made headlines for his marriage to actress Judy Austin, further explained that the calling had recently grown more intense and that it had intensified when he realised that God had given him success so that he could use it to spread the gospel and change lives.
"I have a calling to serve God and be his minister of God. I have a calling to be a preacher of God, to preach the word of God through action. I had this call a long time ago, actually, many years ago.
"But I always felt the time had not come or the timing wasn't right. But now, it's very strong. I feel the time has come. God has blessed me in this life, and by the grace of God, I have become one of the biggest and most celebrated actors in Nigeria and Africa.
"I have realised God lifted me as an actor so I can become one of his ministers and use that fame to preach the word of God. My purpose in life is to become a minister of God and touch lives," he said.
Many Nigerians took to the comment section of the actor's Facebook page to react.
Winnie Odika wrote: "You want to be in the line of the fake pastors abi.. pastor umu nwanyi!! Take juju back to her original husband n return his children including star dike."
Precious wrote: "All the prayer warriors should be wearing strong pant o."
Vivian Adikpe added: "No go impregnate choir girls, I no trust you."
"I'm starting to think there a mental health dimension to this guy's issues," Immanuel James wrote.
Ifeanyi Ibezim wrote: "The Boss for real, you have a covenant with God but I don't know the area. You are a destiny child. Pray well to discover your grace and wear the garment of holiness to activate the grace."
Onyi Peace wrote: "Did you flash Him before he called or he just called you? How did he call u, by ur name, wives or your child's name? Lastly, what do you intend to do, answer or ignore the call? Just asking for a reason."